A respected author and former Royal Marine has confessed to killing two badly wounded men in battle 65 years ago. Neal Ascherson, 84, has only now spoken of putting the two Malaysian guerrilla fighters "out of their misery" to lend his support to a campaign seeking to quash the murder conviction of Alexander Blackman, known as 'Marine A'.
Blackman, 42, was jailed for life, with a minimum of eight years in prison, after being found guilty of murdering an injured Taliban fighter while serving with the Royal Marines in Afghanistan in September 2011.
Ascherson, who fought in the same 42 Commando unit as Blackman, said no one had spoken to him about his shooting of two "hideously wounded" men during the Malayan Emergency in 1952, adding that it had haunted him ever since.
A 19-year-old officer stationed near Kajang, in Selangor, at the time, he said one of the men "had his brains flowing out of his skull" while the other's rib cage was "blown away so that his heart and lung were hanging out".
"I don't remember a moment's hesitation or doubt about what to do: I pointed my carbine and put them both out of their misery," he told The Times. "Through the gun-deaf whistling in my ears, I heard a Marine say: 'You wouldn't leave a dog like that'. Still less two young men."
He is hoping his own admission will help the campaign to overturn Blackman's conviction, calling it a "tragic failure of justice". He said British courts failed to understand the context of battle. "The wrong of taking a life doesn't diminish," he said. "Instead, it separates from all the justifications, however valid." Speaking of Blackman's actions, he added: "In context, perhaps both of us were overcome by instincts stronger than the wrongness of killing.
"Did he shoot out of pity, or out of frantic loss of control, or to make sure that his squad made it back across a killing ground without the burden of a wounded prisoner? Whichever his motive, Blackman's act was 'culpable homicide' — manslaughter — and to call it murder is a tragic failure of justice."
Ascherson, who became a journalist and author after leaving the Royal Marines, adds his voice to several other former military figures who have spoken out against the treatment of Blackman, who is to appeal his conviction in February 2017 at the Court Martial Appeal Court.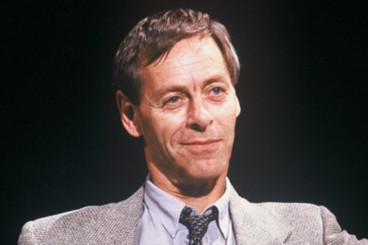 Falklands veteran Lieutenant-Colonel Ewen Southby-Tailyour, 75, who received the Sultan's Bravery Medal for gallantry in action, described how he had given a badly wounded fellow soldier a fatal dose of morphine during a battle in the Dhofar War in the Middle East.
He said his actions, in 1968, were a "combination of kindness and sheer common sense", and that the "legal niceties of the situation" did not enter his head.
Blackman, a veteran of five tours in Iraq and Afghanistan, had been nearing the end of a six-month posting in Afghanistan when he shot a wounded Afghan Taliban fighter in the chest with a 9mm pistol at close range.
He told his trial he believed the insurgent, who had been injured during an attack by an Apache helicopter, was already dead when he fired his sidearm.
The killing was captured on a helmet camera by a member of his patrol, with Blackman heard saying: "There you are. Shuffle off this mortal coil, you c***. It's nothing you wouldn't do to us." He then told colleagues he had broken the Geneva Convention – something he later told a court was in reference to mistreating a corpse.
Blackman was jailed for life in December 2013 after a judge said he gave the wounded Afghan "no chance of survival ... and murdered him in cold blood". Judge Jeff Blackett also told Blackman his actions had potentially provided ammunition for Islamist terrorists to use in propaganda against the British Army.
In December 2016, the Criminal Cases Review Commission ruled there were grounds for a fresh appeal of the conviction, to be heard next month at the Court Martial Appeal Court. This includes fresh evidence on his mental health at the time of the killing, and the fact that an alternative verdict of "unlawful act manslaughter" had not been an option for the jury.