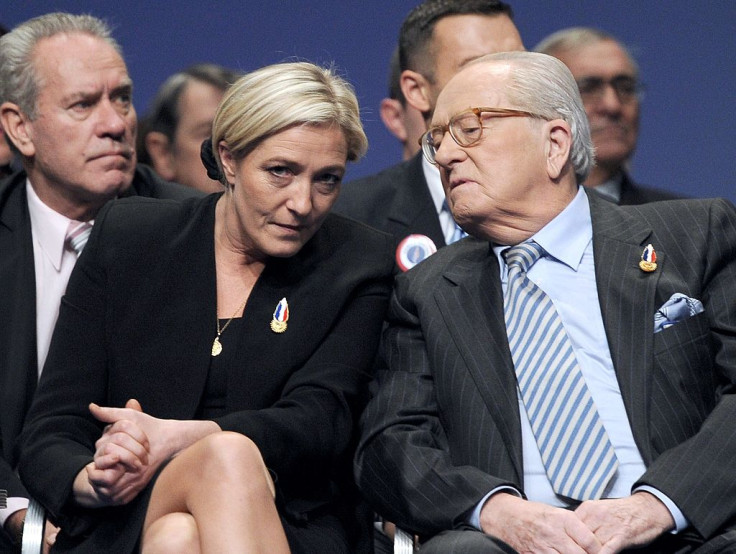 Marine Le Pen has been forced to put aside differences with her estranged father and borrow money from him to fund her campaign to become the first president from the far-right Front National party.
In an embarrassing climb-down, Marine borrowed €6m (£5.1m), from a fund controlled by Jean Marie Le Pen, the founder of the party, which she has attempted to detoxify by reducing his influence.
Marine is seeking €20m to fund her bid for the Elysee Palace.
Florian Philippot, the deputy head of the party, told Europe 1 radio that some of the money would come from a group called Cotelec, which is owned by Jean Marie Le Pen.
The party has previously sought funding far and wide after being denied loans by French banks, borrowing €9m from a Moscow bank in 2014 as the Kremlin sought to strengthen its ties with far-right parties throughout Europe.
Marine has had a high profile feud with her father, who has several convictions for anti-Semitism and racism. He was expelled from the party in 2015 after repeating remarks about the Nazi gas chambers being a "detail" of history. According to reports the pair have not spoken for more than a year.
Marine has focused the party on populist economic policies as well as an anti-Islam and anti-immigration message.
Polls indicate that she is likely to make it to the second round of the French presidential election later in the year, but is expected to lose against centre-right candidate Francois Fillon.