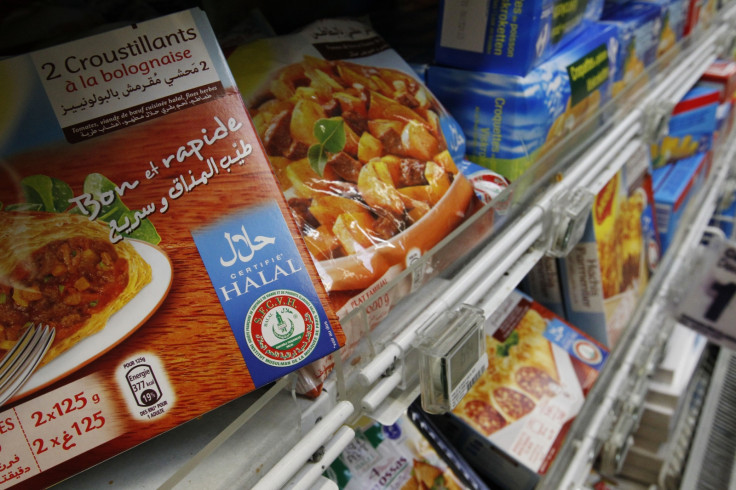 Social media users in France have resorted to making fun of "patriotic" users who have come under fire for calling for discriminatory actions against Muslims.
Rising tensions around identity issues in France and hate speeches have become common in the French public sphere, according to the Council of Europe's Commission against Racism and Intolerance (ECRI), following a wave of terrorist attacks in 2015 and 2016. The impact of France's anti-terror crackdown and the message it is sending has had a disproportionate impact on France's Muslim population, the largest in Western Europe.
Amid a sharp rise in Islamophobic and anti-Semitic incidents across the country, French citizens on social media are using humour and satire to discredit and lampoon racist users, who post Islamophobic views and threats of vilification and abuse, on Twitter.
In one such tweet, which has now been deleted, user PragaJack invited "every French patriot to take vacuum- packaged ham slices and leave it in the halal store shelf every time you go shopping :)".
Halal food, which adheres to Islamic law as defined in the Koran, has become a politically polarising topic .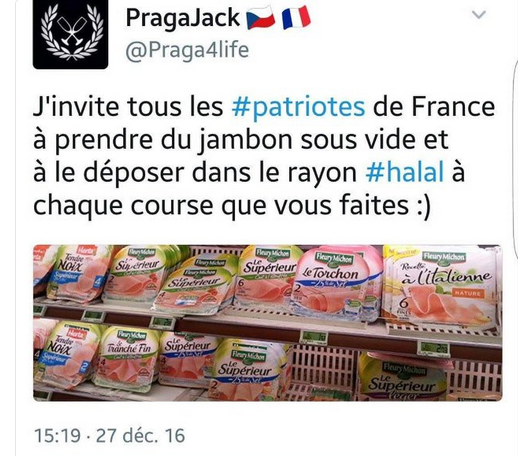 A user, Raelsan, spun the tweet, saying: "I invite every French "patriot" to think differently than like an old d**khead, thank you :)".
Using the same tone, another user, Six, said: "I invite every French patriot to take chromosomes and leave them in their a**."
He was echoed by user Antek Ubermensh, who wrote: "I invite every French patriot to commit mass suicide."
Another user, Skreudi humoured: "I invite every French patriot to eat a slice (of ham) and have a vasovagal episode", the most common type of fainting.
Former radio journalist Jérôme Godefroy, posted a screen grab of the racist tweet, and wrote: "When one has a "native-born" sausage in place of a brain" in reference to 'Français de souche', a racist term with French origins and associated with the extreme-right discourse.

A young user, Doriane, forwarded the tweet, adding: "So, French patriots' life looks really boring (for them) to reach this point..."
A hashtag, #Patriosphere, has also been trending in France.
While it is not publicly endorsed by extreme-right politicians and candidates, a support committee for far-right Front National (FN) leader Marine Le Pen, who will battle for the French presidency in 2017, tweeted: "I invite you to follow @Force_Patriote: An innovative project to organise the #Patriosphere during mobilisations."
The anti-immigration, anti-EU party made record gains in regional elections last year, with results reflecting voter concerns about radical Islam, migration, border controls, national security and frustrations at the stagnant economy and years of double-digit unemployment.