Marine Le Pen rival Emmanuel Macron calls colonisation a 'crime against humanity'
En marche candidate expected to face-off against Front National leader Marine Le Pen in 23 April election.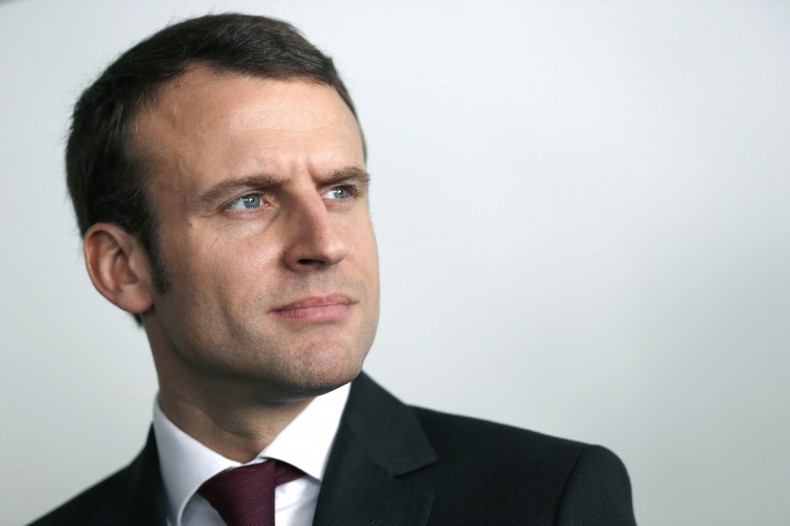 Emmanuel Macron, a front-runner in the upcoming French presidential election, sparked outrage in the right-wing environments in France with his remarks about colonisation.
The independent candidate and founder of the movement En marche! was speaking to a local TV channel during a visit to Algeria on 15 February. He was asked to comment on previous statements made in November about the country's history, in which he said that elements of civilisation and barbarity were both part of the "reality of colonisation."
In his visit to Algeria, a former French colony that fought for independence for eight years and finally achieved it in 1962, Macron warned against glorifying imperialism. "I've always condemned colonisation as a barbarian act," he said in the interview.
He added: "It's a crime. It's a crime against humanity. It's a real barbarity and it is part of that past that we need to confront, also presenting our apologies to those against whom we have committed these actions".
Macron's comments provoked a wave of criticism from the right-wing front. Les Republicans candidate Francois Fillon, who is busy fighting off a scandal regarding payments made to his wife, condemned the statements. "This hatred of our history, this perpetual repentance that is unworthy of a candidate for the presidency of the Republic", he wrote in a Twitter post.
Indeed, Fillon's views on colonisation could not be more different from Macron's. The former prime minister stated that colonisation was a way for France to share its culture with African people. "France is not guilty of having wanted to share its culture with the peoples of Africa", he said in August.
While the leader of far-right party Front National Marine Le Pen has not directly addressed the remarks, her niece and member of parliament Marion Marechal-Le Pen did. Following the Front National's strategy of portraying Macron as an establishment candidate, she wrote on Twitter: "Macron, the candidate of the elite, of the banks, of the media and... of repenting". Another party official, Wallerand de Saint-Just, accused Macron of "shooting France in the back", AFP reported.
According to latest polls, Le Pen and Macron are favourites to advance to the election run-off stage in May. Under the French system, the two candidates with the largest share of the votes face each other in a second round, guaranteeing the president a majority and a mandate to govern – a system which may work against a candidate with deeply divisive policies.