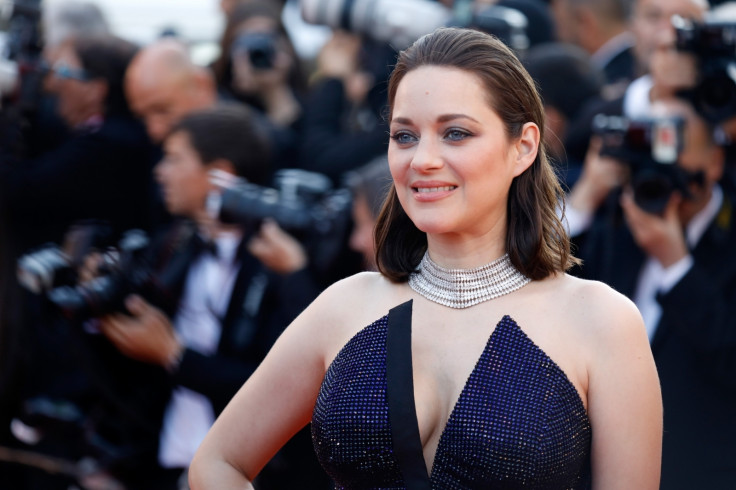 French actress Marion Cotillard is an epitome of beauty and has proven it time and again in her movies. In a recent Instagram post, she stunned her fans by sharing her topless photo. Her followers on the image-sharing website couldn't help but admire her beauty.
"Impossibly beautiful," an internet user commented on the black and white picture, in which the Allied actress goes makeup-free to flaunt her toned abs wearing only a trouser that matches the linen of the couch she poses on. "Very cool and stylish frame," added another. The actress' flat post-baby tummy prompts many to think she is "perfect all the time".
The 41-year-old actress is not new to nudity. She recently stripped completely naked for the French movie Les Fantômes d'Ismael (dubbed Ismael's Ghosts in English) in which she plays the character of Carlotta Bloom.
In an interview with Deadline, the actress, who has previously worked with director Arnaud Desplechin, revealed that she wasn't comfortable doing the nude scenes but felt great working with "such a great director.
"I was half naked in the first movie [directed by Desplechin] like the only scene I had ... I was so uncomfortable [in that scene]. But it's different in this movie and it's hard to talk because this time I really lived what was happening," Cotillard said in the interview. "And the opportunity to work with such great director, great artist who has this writing that is so unique and so singular, he created his own cinema."
Her latest film has received mixed reviews. It revolves around a filmmaker whose life goes into a tailspin just as he is about to embark on a new film. His wife, who was believed to be dead, returns after vanishing two decades ago .