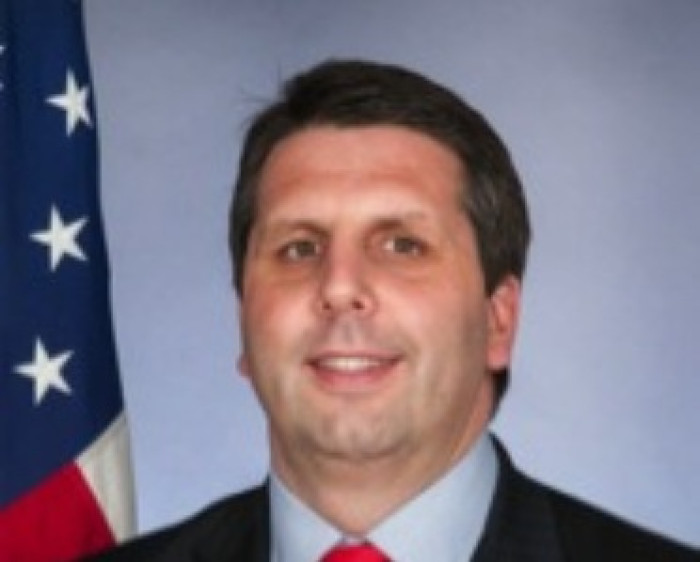 The US ambassador to South Korea, Mark Lippert, has been injured in an attack as he was heading off to deliver a lecture at a breakfast forum in central Seoul.
Local media are carrying images of Lippert's injuries to his head and wrist but they are not believed to be life-threatening and he was able to walk before being taken to hospital.
A man named only as Kim is reported to have been arrested following the attack, which was reported to have taken place with a razor blade.
Some reports described Kim as an anti-American fanatic who shouted his own name when arrested. CNN reported he shouted that "North Korea and South Korea should be unified" before launching his attack. The motive and full details are not yet apparent.
Lippert, 42, has been US ambassador in Seoul since September 2013 and is said to be popular there. His wife gave birth to a son who was given a Korean middle name.
In his former role Mr Lippert was US assistant secretary defense for Asian affairs.
In 2012 the US ambassador to Libya, J Christopher Stevens, was killed when an armed mob stormed the consulate in Benghazi.