Actor and producer Mark Wahlberg has hinted that he may return to music, the career where he first shot to prominence with the chart-topping song Good Vibrations back in 1991.
Prior to establishing himself in Hollywood, Wahlberg was a member of 1980s boy band New Kids on the Block. Later, he formed Marky Mark and the Funky Bunch, scoring a hit with Good Vibrations, from the album Music for the People. The song reached number one in the Billboard Hot 100, and subsequently went platinum.
The Departed star spoke to Entertainmentwise about his return to making music, saying, "Do you think it will be lucrative? Well, the Funky Bunch wants to get there out too. I've just got to find the right time. We might though..."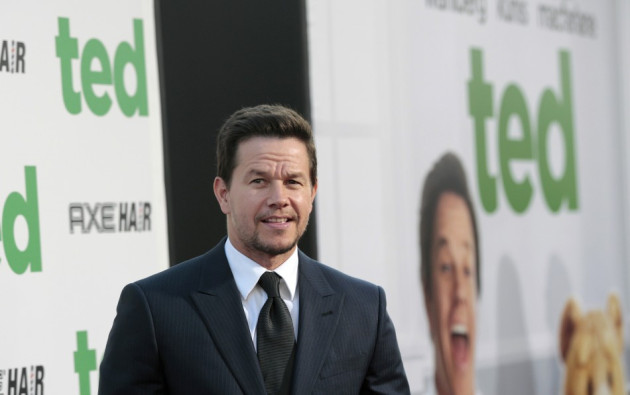 Wahlberg is busy promoting his new film Broken City, which has been directed by Allen Hughes. Wahlberg is alongside double-Oscar winner Russell Crowe, and plays the role of a police officer turned private investigator. In the film, Crowe, who plays the Mayor of New York City, hires the private detective to keep an eye on his wife, played by Catherine Zeta Jones.
During the UK promotion of the film, Wahlberg appeared to be tipsy on the set of The Graham Norton Show and even sat on the host's lap. He later denied he was drunk.
The Oscar-nominated actor said, "It was just one of those things- we were trying to do a bit and it didn't come off the way we hoped. It was an attempt to be funny...when doing comedy...it was fun."
The actor is also scheduled to star in the sequel to the hit comedy film Ted. He said he was apprehensive initially as he had never done a sequel before, saying, "And so when he started telling me these ideas, I was like, 'Dude, I'm in. Don't worry about it. Let's do it.' But he was also saying what he wants is more of John and Ted... I can't wait. I can't wait to spend another three months with him, because you learn a lot from him and I'm always stealing a bunch of stuff."
Click below to see Marky Mark and the Funky Bunch perform Good Vibrations.