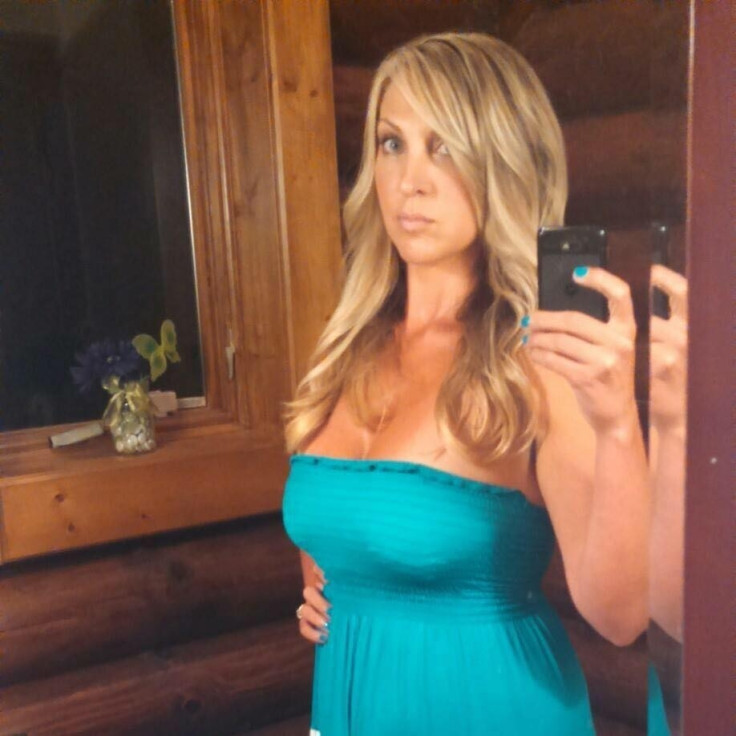 A mother-of-two from Michigan was sentenced to up to 15 years prison for having sex with two teenage boys after snaring them with naked pictures of herself on social media. Brooke Lajiness, 38, pleaded guilty in Washtenaw County Court to two counts of having intercourse with a 14-year-old and one for having oral sex with a 15-year-old.
The beauty salon worker also admitted to one count each of accosting a child for immoral purposes and furnishing obscenity to children by sending nude photographs of herself to a minor, according to Ann Arbor News.
The court heard that the majority of Lajiness' sex sessions with the teenagers took place in the back seat of her car, parked in a driveway in the small town of Lima Township. Her husband David, who is standing by their 16-year marriage, blamed the scandal on his wife's insomnia.
A defence lawyer also told the judge that Lajiness has been struggling with mental health problems, while an expert found that she was not a sexual predator and if she receives help, she is unlikely to re-offend in the future.
But assistant county prosecutor John Vella did call Lajiness "a predator". He added: "Nobody's putting the blame on where it deserves, which it was this defendant's actions that brought her here. It's this defendant that chose to have sex with minors."
Speaking before her sentencing Lajiness read from a statement calling what happened "the biggest regret of my life".
Selfies in the bath
She added: "I fear the toll this will take on my family in my absence. These last few months have been excruciating to watch the emotional affects this had on everyone around me."
The court also heard from the mother of the younger teen Lajiness was involved with, who said her son is currently in therapy recovering from emotional and psychological damage.
She added: "You made a conscious effort on several occasions to make arrangements to meet my son, sneak out of your house, start your car, leave your husband and your children at home, and drive to my son's father's house, back into the driveway between midnight and 4 a.m, wait for my son to run down the driveway, commit a crime and leave.
"Our society has fallen prey to the world of social media."
Prosecutors had asked for the maximum sentence range of between 98 months to 15 years, but the judge handed down a more lenient prison term of 57 months to 15 years, citing her psychological problems and lack of past criminal record.
Lajiness reportedly seduced the younger boy, whom she admitted to having sex with as many as 15 times, by sending him nude selfies of her in the bath or performing sex acts. She was arrested after the boy's mother walked into a local police station and complained that Lajiness was having sex with her son.
Her affair with the younger boy began last summer, as he was graduating from middle school on to high school, the court heard. Police found that Lajiness had started exchanging photos with the teen while he was still in middle school.