A former bookseller who rose to become the European Parliament President has emerged as the leading challenger to take on Chancellor Angela Merkel in the German elections.
Following a flurry of backroom negotiations, Martin Schulz, 61, was named as the centre left Social Democrat Party's nominee for the forthcoming chancellery elections, with party leader Sigmar Gabriel stepping aside for his more popular colleague.
According to Germany's Infratest dimap survey institute Schulz has already drawn level with Merkel in polls, with both polling at 41% when voters were asked who they would most like to see running the country.
While polls have given Merkel's conservative CDU/SCU bloc a comfortable lead, Schulz's personal ratings amongst voters matches Merkel's 57%.
In the wake of the refugee crisis and a series of terror attacks by extremists posing as asylum seekers, Merkel has faced fierce criticism both from opponents and members of her own party. The anti-Islam AfD party has risen to become the third most powerful force in German politics, with leader Frauke Petry blaming Merkel for the Berlin truck attack in December.
Schulz has made it clear that he will not bend to the wave of right wing populism sweeping Europe. "With me, there will be no Europe bashing. There will be no hounding of minorities," he said on Tuesday.
Early setbacks
Schulz, whose father was a CDU councillor and police officer, was a talented footballer, with prospects of becoming a professional. However when a knee injury ended his chances of a career in the sport, he drank heavily. He fought back and beat his addiction, becoming a bookseller, before entering politics and being elected as the mayor of Wuerselen, near Aachen, aged only 31.
Brussels insider
Schulz is regarded as the ultimate Brussels insider, and has managed to maintain a distance from the day-to-day squabbles of German domestic politics, perhaps contributing to his popularity.
First elected to the European Parliament in 1994 shortly after becoming mayor, he quickly rose to lead the Social Democrat group, the Progressive Alliance of Socialists and Democrats.
In 2003 he was involved in a memorable spat with then Italian Prime Minister Silvio Berlusconi, who responded to criticism by likening Schulz to a Nazi concentration camp guard.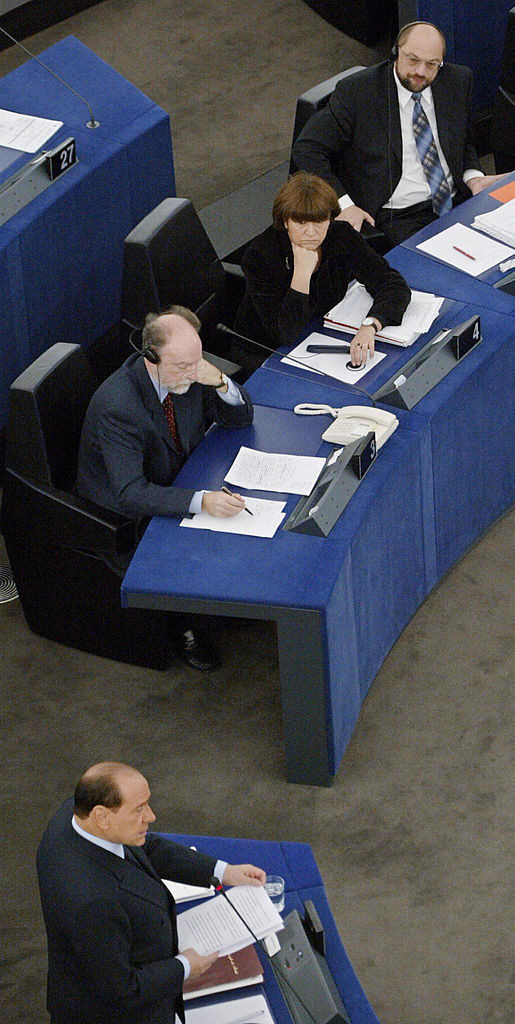 "My respect for the victims of the Nazis forbids me to respond," responded Schulz, winning praise for his response.
In 2012, he was elected European Parliament president, and was re-elected for a second term in 2014. However opposition to his continued leadership by a the parliament's conservatives has led to him re-entering German politics.
Despite seeking to increase the involvement of MEP's in decision making during his term as European Parliament President, he faced criticism for his reliance on the backroom deal making that has dented the credibility of the EU.
"Nobody can deny that Martin Schulz has propelled the parliament into the forefront of EU decision-making," said MEP Helga Stevens, a political opponent from Belgium told AFP.
"However, where he failed was in concentrating that power and influence in the hands of just a few men."