Merkel tells Donald Trump Europe's fate 'lies in its own hands'
German chancellor rebuked the US president-elect during a press conference with the New Zealand prime minister.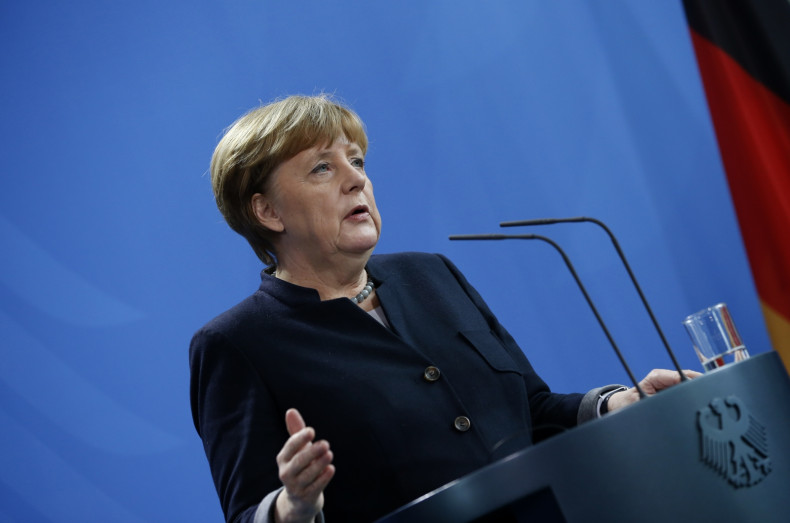 German Chancellor Angela Merkel has gone on the offensive against US President-elect Donald Trump saying Europeans "have our fate in our own hands".
The German leader made the remarks at a press conference following a stinging attack by the incoming president in an interview with the Times newspaper.
In the interview with the British politician Michael Gove, Trump blamed Merkel for Britain's vote to leave the EU, said the German leader had made a "catastrophic" mistake in allowing mass migration to Germany in the face of the refugee crisis and said the EU was beholden to German interests. Finally the president-elect said he believed other EU nations would quit the union after Britain's withdrawal.
Merkel said in the joint conference with the prime minister of New Zealand Bill English that she would not respond directly to Trump's criticism of her migrant policy. "I am personally waiting for the inauguration of the US president. Then of course we will work with him on all levels," she said.
Trump described Merkel's migrant policy as "the final straw that broke the camel's back". He told the Times: "If refugees keep pouring into different parts of Europe ... I think it's gonna be very hard to keep it together, because people are angry about it."
The US president-elect also praised the UK's decision to leave the European Union and promised a trade deal between the US and UK "quickly" and "properly" when he comes to office. Trump said that he was set to meet with UK Prime Minister Theresa May "right after I get into the White House".
"Brexit is going to end up being a great thing," Trump said. "I think it's very tough," he told the paper, "People, countries want their own identity and the UK wanted its own identity." Trump said that he was a "big fan of the UK" and that a new trade deal between the two countries "done quickly and done properly" would be "good for both sides".