Marvel Entertainment has sparked a backlash among comic-book fans for encouraging staff at comic book stores to wear clothing emblazoned with Hydra insignia – a fictional villainous organisation from the Marvel comics' universe which is based on to Hitler's Nazis.
The promotion, undertaken to coincide with the release of the Secret Empire comic series on Wednesday (19 April), follows a shock twist in the story of Steve Rogers – better known to the world as Captain America.
Marvel has decreed that Captain America is no longer a full-blooded American war hero who once punched Adolf Hitler in the face, but is now a double-agent and is really Hydra's "Supreme Leader" – the person in charge of a decades-old international terrorist organisation, dedicated to creating a fascist superstate.
Staff in comic book stores were given the opportunity to wear outfits in keeping with the "crossover event" that depicts Captain America betraying his fellow heroes and revealing his allegiance to the Nazi-like supervillains Baron Wolfgang Von Strucker and the Red Skull.
A number of retailers unsurprisingly rejected the idea, with the fact-checking website Snopes reporting that a Carolina comic store turned down the concept on the basis that its staff are "LGBTQ, Jewish, or both".
In response to the backlash, which began as soon Captain America's real allegiance was announced in 2016, Marvel's executive editor Tom Brevoort tried to justify the changes as reflecting the increasingly alt-right tone dominating US politics.
However, as the spectre of President Donald Trump loomed large he insisted: "Any parallels you have seen to situations real or imagined, living or dead, is probably intentional but metaphorically not literally."
Alternative facts?
But critics remain unmoved, especially as Marvel chief executive Ike Perlmutter donated $1m (£1.28m) in a fundraiser for President Donald Trump, and, according to Fortune, acted as an "informal" administration advisor on veterans affairs.
The shift appears even more distasteful given that the creators of Captain America, the famed artist Joe Kirby and writer Joe Simon, were both Jewish.
Marvel have also made a statement explaining that Hydra are not Nazis. But this has left some fans unmoved.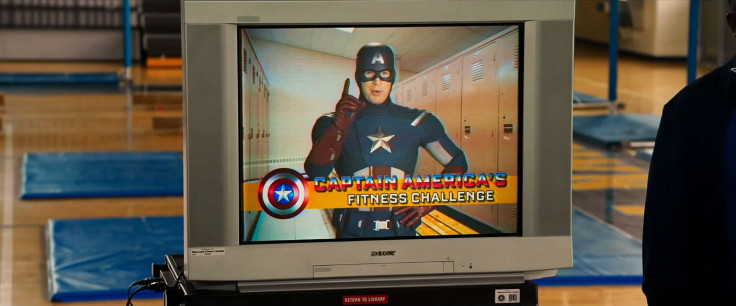 A store manager named Mary told Snopes: "I think this move to state that, while being fascists, Hydra aren't Nazis is sensationalistic garbage. Just because Marvel tells us that Hydra aren't Nazis doesn't mean that the intent with which they were created suddenly goes away. Kirby and Simon meant for them to be Nazis. As much as Marvel may want, that is not going away.
"They [Hitler's Nazi Party] murdered millions and I'm a lesbian who's grandfather was held as a prisoner of war by the Nazis during the war, I'm not going to promote this book. I'm not going to glorify something like this so Marvel can make a buck."
In an email to Daily Dot, comic store owner Danica LeBlanc added: "I worry for people working in comic shops who have no choice but to wear the shirts. The message of hate is loud and clear. I feel that this is one more nail in the coffin, so to speak. Marvel has been tone deaf during this entire event, and they don't seem to be budging."
Fan disapproval
Social media reaction to the news has been far from positive, with many readers still outraged at the change made to Captain America in 2016.
JhoiraArtificer tweeted: "Any comic store I walk into that's participating in this will IMMEDIATELY lose my business. Now is not the time."
Other fans have said that Secret Empire's writer, Nick Spencer, should be fired.
But Secret Empire's debut issue has also been garnering praise from comic readers and critics.
But whichever side Captain America eventually lands on, one thing is certain: Marvel's comics will not be the same.