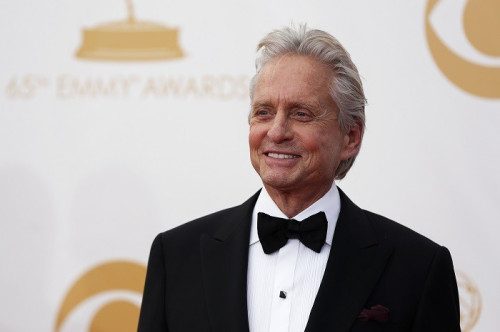 Marvel Studios has cast Michael Douglas to play the original Ant-Man, Hank Pym, in the 2015-film to be directed by Edgar Wright.
Meanwhile respected rumour site Latino Review has reported that Pirates of the Caribbean star Johnny Depp is tipped for the lead role in Disney-owned Marvel Studios' upcoming Doctor Strange flick.
Douglas is the latest Hollywood star to join Marvel's ever-expanding cinematic universe. Later this year, Robert Redford will feature in Captain America: The Winter Soldier.
The 69-year-old Golden Globe winner, who recently split from Welsh actress wife Catherine Zeta Jones, will star opposite Anchorman actor Paul Rudd, rumoured to be playing Ant-Man's alter ego Scott Lang in the movie.
Insiders say the film's plot will follow Rudd's character attempting to steal the Ant-Man suit and Pym's size-shrinking super powers.
The next Marvel movie to hit screens later this year is Guardians of the Galaxy, due for release in August. Ant-Man is tipped to come out in July 2015 with Doctor Strange penned in for a 2016 release.
Meanwhile, comic book purists have been posting mixed messages about the latest Marvel movie news online, with some voicing concern that this new cinematic version of Ant-Man won't stay true to the classic comic-book story.