'Mass Effect 3': How to Unlock Hijacker Trophy or Hijack an Atlas Mech [VIDEO]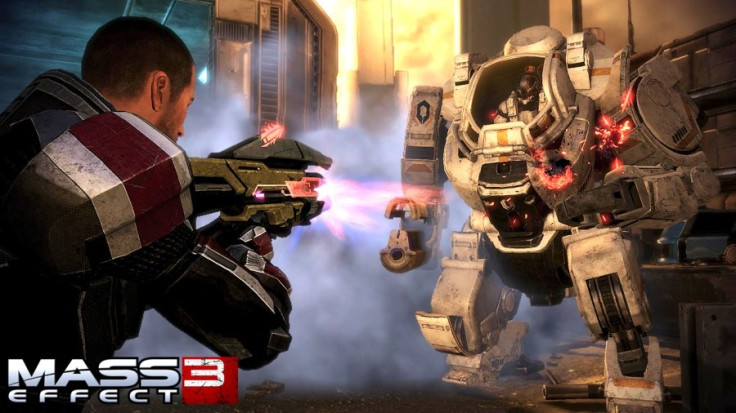 Those of you indulging in a few hundred hours of gameplay in the single player or multiplayer campaigns in "Mass Effect 3" would have encountered a legion of formidable enemies that strained your combat skills to the hilt. You would have learnt some of their weaknesses, while some give you jitters as they are frustratingly tough to kill at times.
Particularly, the Atlas Mech might pose some serious problems earlier in the game. Nevertheless, ME3 presents you a great opportunity to earn an achievement award or trophy on successfully hijacking an Atlas Mech, reports stickskills.
Watch this Exciting Video Depicting How to Unlock Hijacker Trophy/Achievement Award
There is no straight or clear way of doing this and you will need more than a few tricks to complete the task without a hitch. Whenever you encounter an Atlas Mech that you want to hack, just grab a sniper rifle and keep firing on the glass with high damage bullets. A few well-targeted shots will smash the glass of the Mech and reveal the driver controlling the mech. Your next step is to take out the driver by placing a well-aimed shot at his/her head and the sniper rifle comes in very handy for this purpose with its zoom capability.
In the next step, you just have to run over to the Mech and look into the driver's seat. Now, just press "A" or "X" to enter the vehicle using a console or a corresponding key on the PC.
Once you enter the Atlas Mech, you gain access to special abilities for shooting missiles, bullets or even melee an opponent in close combat. You should however note that your armour gets overheated if you keep firing constantly and needs some cool down time for recharging weapons.
Nevertheless, the solid Mech armour grants you superior protection against bullets, but it's vulnerable against high damage explosives and rockets, which you should evade at any cost. That should still give you some respite from the normal action of running and gunning as a space marine.
MUST READ: 'Mass Effect 3': BioWare Launches Multiplayer Manifest
MUST READ: 'Mass Effect 3: Operation Exorcist' - Multiplayer N7 Bounty Weekend Kicks Off on Friday [SPOILERS & VIDEO]
MUST READ: 'Mass Effect 3' Multiplayer Events: Sony and BioWare Still Working a Fix for PS3?
© Copyright IBTimes 2023. All rights reserved.