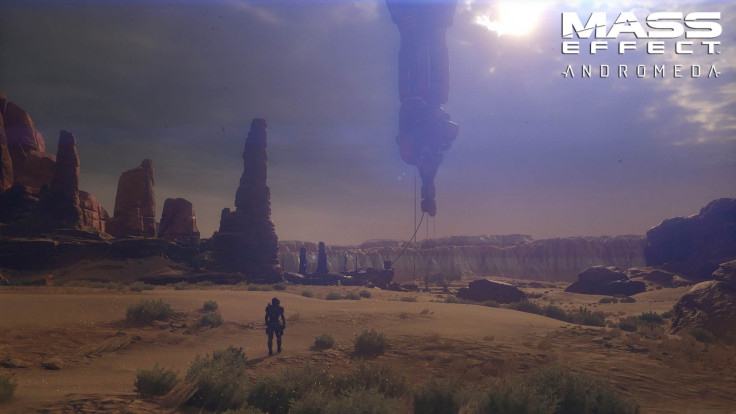 BioWare has revealed that the main theme music for its anticipated sci-fi RPG Mass Effect: Andromeda will be unveiled at a live orchestral concert in December.
Fans who attend the 2016: A Video Game Musical Odyssey on 9 and 11 December in Quebec will be able to listen to the theme music for the first time, in addition to well-known scores from other famous gaming series.
The developer made the announcement via Twitter with a teaser video that features some of the upcoming themes.
Directed by Alain Trudel, the concert will be held at the Maison Symphonique of the Place des Arts on 9 December and at the Salle Raoul-Jobin of the Palais Montcalm in Quebec on 11 December.
Featuring the Montreal Orchestra Company, the performance will showcase soundtracks from video games produced in Quebec including music from Assassin's Creed, Batman, Deus Ex, Dragon Age and Thief, among others.
The developer has yet to reveal the composer for Andromeda's soundtrack. Famed Mass Effect and Mass Effect 2 composer Jack Wall has already revealed that he is not involved in the Andromeda soundtrack.
Creative director Mac Walters, who has continued to reveal snippets of information about Andromeda since BioWare released a new intense cinematic trailer on N7 Day, teased that it has a "fantastic main theme" and promised to share more on the game's music and composer in the future.
Back in June, Walters told Rolling Stone that while Andromeda does explore a completely new galaxy, it will stay true to the beloved Mass Effect franchise's roots.
"One of the things we've been really focusing on is trying to be forward thinking," Walters said. "Mass Effect was successful originally because we weren't spending any time looking back. There was no Mass Effect, and we were asking ourselves what could it be, and what amazing things could we do with this franchise. We want to put the team in a place where they feel that they can do the same with Andromeda.
"That said, we know what our fans love and we take that very seriously. You will see the species that you're familiar with, you will see the art of Mass Effect, you will hear the music and the sounds of Mass Effect. It's all brought ahead a decade, but very much in the spirit of Mass Effect."
More details on Mass Effect Andromeda including a gameplay reveal will be released at The Game Awards 2016 on 1 December, BioWare said.
Mass Effect Andromeda is expected to release in spring 2017 for PS4, Xbox One and PC.