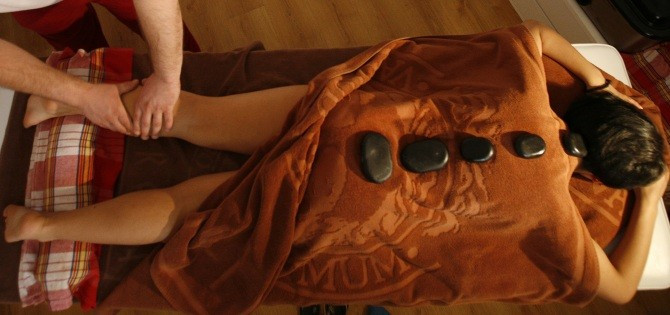 A Polish masseur has appeared in court over 21 complaints of sexual assault during "full body massages", which the prosecutor says was a euphemism for inappropriate touching.
A teenager was allegedly assaulted by Daniel Pytlarz, 34, at his posh London salon in St John's Wood during a "full body scrub" her mother had booked for her 17th birthday.
The girl claimed that she was unsure if the "intimate massage" she started to receive was supposed to be part of the procedure and voiced her objections.
She said she was "really confused", adding: "He asked if I liked it and I said no. He said, 'Sorry, I didn't mean to make you uncomfortable. I didn't mean to push you too far.'"
Prosecuting, Lesley Jones, told Southwark crown court that Pytlarz never offered women the mandatory paper pants and left women naked on his table.
Jones added: "We will hear such terms as full body massage, tantric massage and deep relaxation massage... the crown say these terms are euphemisms used by the defendant to cover up his predatory behaviour."
The girl, who cannot be named for legal reasons, said the massage lasted 90 minutes and the alleged attack happened just five minutes before the end.
She told police: "He started massaging my feet, then calves and then my thighs.
"When he was on my thighs, he asked if I was relaxed and then started moving a bit upwards.
"I was thinking, was this part of the massage? I was not sure. I told him to stop. I said, 'No' and he did stop."
Pytlarz said that he never massages a woman "above the knee" to avoid such accusations.
The teenager also claims that Pytlarz asked her just minutes after the alleged ordeal: "You're 18, right?"
When she told him she was 17, he reportedly said: "I hope you enjoyed your massage" and pointed where to go for her facial.
Pytlarz denies 14 charges of sexual assault and seven other counts of assault against 18 women.
The trial continues.