As Tiger Woods prepares for the first round of the Masters he will be pleased to hear the comments of Jack Nicklaus who feels the world number one will break his all-time record of 18 championship titles.
The 37-year-old has not won a major since the US Open in 2008 but he has started to rediscover his best form and has already won three tournaments this year to overtake Rory McIlroy at the top of the rankings.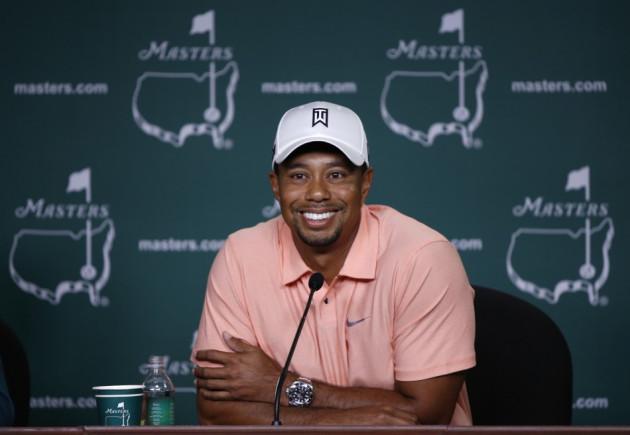 Woods has been instilled as the favourite to win at Augusta and Nicklaus feels that he still has time on his side as he looks to eclipse his record.
"I've said it, and continue to say, that I still expect him to break my record. I think he's just too talented, too driven and too focused on that," Nicklaus told Sky Sports. "He has played very well this spring. I think if he wins here that it would be a very large step toward regaining the confidence, in that he has not won a major in a while.
"He's going to have to figure it out. But I think if he figures it out here it will be a great boost for him. If he doesn't figure it out here, after the spring he has had, I think it will be a lot tougher for him."
"Obviously the older he gets and if he doesn't win, it makes my record move out further. From this point, he has got to win five majors, which is a pretty good career for most people to start at age 37."
Woods will be looking to add to his 14 major titles at the Masters where he has previously triumphed on four occasions, the last back in 2005 when he defeated fellow American Chris DiMarco in a play-off.
Despite it being eight years since he pulled on the Green Jacket, Nicklaus believes this holds little significance as he once went 11 years between wins at Augusta National.
"He's in contention every year. I go back and look at my record here. I won in '63, '65 and '66 and then I didn't win again until '72 and then I won in '75 and then I went 11 years until '86," added Nicklaus. "A career is not made over a couple years. I don't think it's any big deal."
Woods will be partnered with Luke Donald and American Scott Piercy for his opening round which is expected to get underway at 3.45pm BST on Thursday.