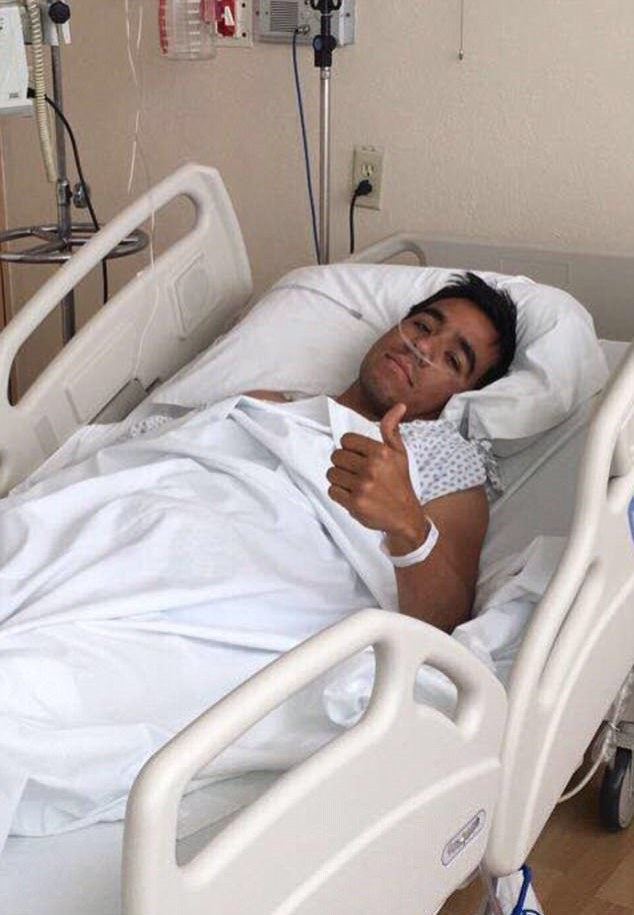 A matador, who was gored in the anus by a 1,160lb bull, said he is determined to go back into the bullring again.
Matador Antonio Romero survived the ordeal and is currently in hospital recovering from the incident in Mexico City's bullring last Sunday (19 March.)
A video of the incident shows him taunting the bull with a red rag. The bull charges at him, tossing him with his horns and sending him flying across the bullring.
As he lay on the floor, the bull charged again, puncturing Romero in his rectal area. He was saved from a further, and perhaps fatal goring, by several other bullfighters who distracted the animal as the injured matador lay on the ground, writhing in pain while hundreds of spectators looked on.
Romero was taken to the hospital where he underwent emergency surgery to repair his anal sphincter after being left with an 11-inch deep wound, Zocalo reports.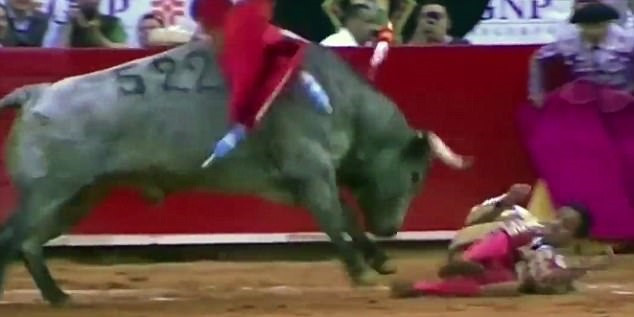 Posting a picture from his hospital bed giving a 'thumbs up' sign, despite his horrific injuries the bullfighter remains undeterred and pledged to go back into the bullring.
"I have faith and hope to feel again and show that I want to be someone important in the Fiesta Brava [bullflighting], " he told the Daily Star.
A bull-runner suffered a similar backside bull goring in Spain last year during the annual bull-running celebration in the coastal town of Teulada, Mail Online reports.