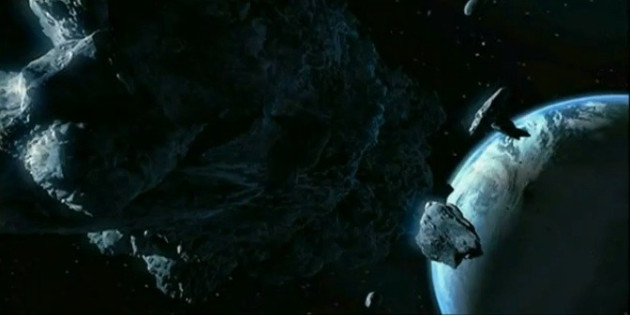 December 21, 2012 is the end of days, according to the Mayan Calendar.
It is the day on which the Mesosamerican Long Count calendar comes to the end of its 5,125-year cycle. It literally runs out, and catastrophe will follow in the wake of this numerical event, predict doomsayers.
Precise details on how the End of Days will happen are understandably vague, but there are lots of terrifying predictions about what will happen.
For those who aren't fully conversant with the Long Count calendar, it's a historical system used by Mayans to measure time in their South American society, before the explorer Christopher Columbus turned up. Carved remains of it are still to be found on the ancient vestigial monuments of the lost civilisation.
According to forecasters, on December 21 the poles of the globe could shift and trigger a huge population wipe-out. If things turn really nasty, a black hole could open up at the centre of the galaxy and drag the Earth into another space-time dimension, or the earth could literally collide with a planet named 'Nibiru' which was previously not seen in the solar system.
Other predictions include a spiritual epiphany for the human race, which, frankly, doesn't sound that terrifying by comparison. We might learn a few uncomfortable home truths, but at least we won't be atomised or tossed into the eternal abyss.
However, it's always important to consider the worst case scenario. With this in mind, IB Times has kindly provided a list of places you can hide if things get really rough at the end of the Mayan calendar.
Despite all the apocalyptic prognostications, one can take comfort in the knowledge that Swedish minimalist design will live on, no matter what horrors await us at the end of the Mayan calendar. Sweden's government has kindly carved a cool underground chamber called the Pionen facility, which is now operated by a private company. Although it is designed to house computer hardware, there's also plenty of space down there for humans, so you could be in luck - provided you can get yourself over to Stockholm and don't mind spending eternity in a giant server room.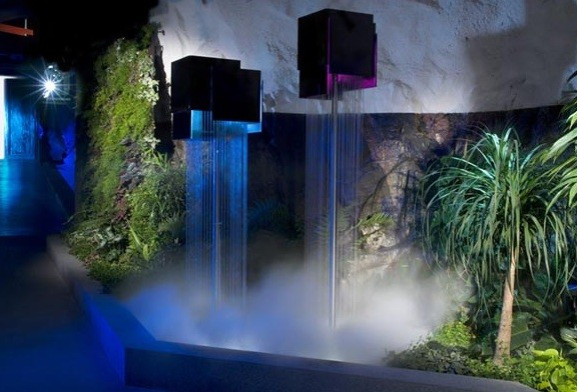 'The only star left'
'The earth without 'art' is only 'eh,'' goes the saying. Even when doomsday smashes up humanity's highest cultural achievements, you can live artistically by hunkering down in the Null Stern Hotel. It was built into a mountain in Switzerland as an art installation and is proud of having no stars. "The only star is you," is its sweet slogan. In the circumstances, perhaps "the only person left is you" would be more appropriate.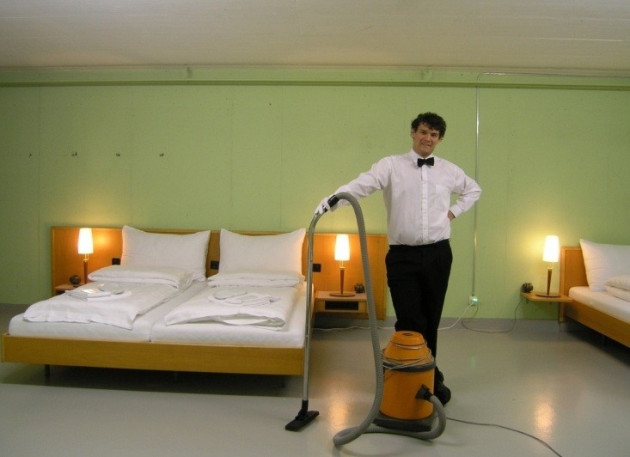 Bunker down
Live like a head of state at the Greenbrier bunker in West Virginia. Given the stylish wallpaper in 'nuclear fall-out yellow', this concrete dugout should really be a four-star hotel. It was stocked up with tons of long-life food during the Cold War, but the expected disaster never arrived - so you'll never run out of 30-year-old corned beef and baked beans.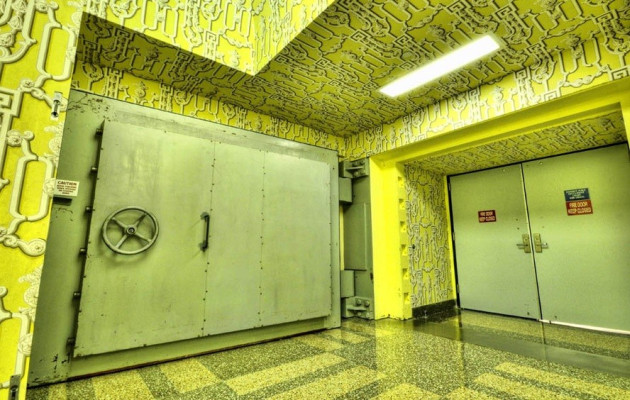 The business of apocalypse
If you can't afford to splash out on the end of the world, a firm called Vivos in California offers doomsday bunkers starting at £10,000. A business predicated on the end of the world as we know it doesn't seem the best foundation for success, but at least the entrepreneurial spirit will survive the mass wipe-out in some, possibly mutated, form.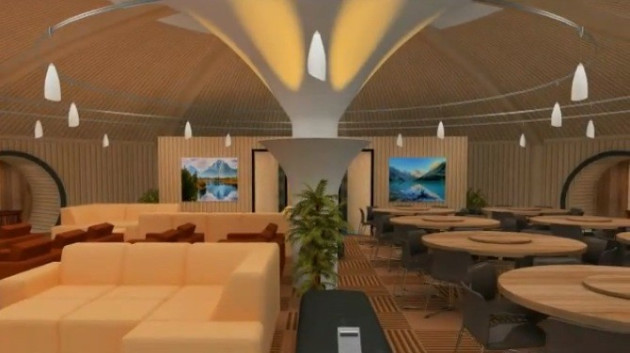 Whatever happens on December 21, those who are prepared to use a chunk of their soon-to-be-worthless cash, by splashing out on on some accomodation to see out the cataclysm, have options. But be warned: hunkering down deep underground won't save you in all eventualities - if the entire planet is sucked into a black hole, for instance, you're probably snookered no matter where you hide.
But at least you are guaranteed to give friends and family a good laugh, when you emerge blinking into the sunlight after spending Christmas and New Year hiding deep in the earth, consuming luxury packs of vacuum-packed gloop while wrapped up in an expensive blanket, only to find the whole thing was a false alarm.
.