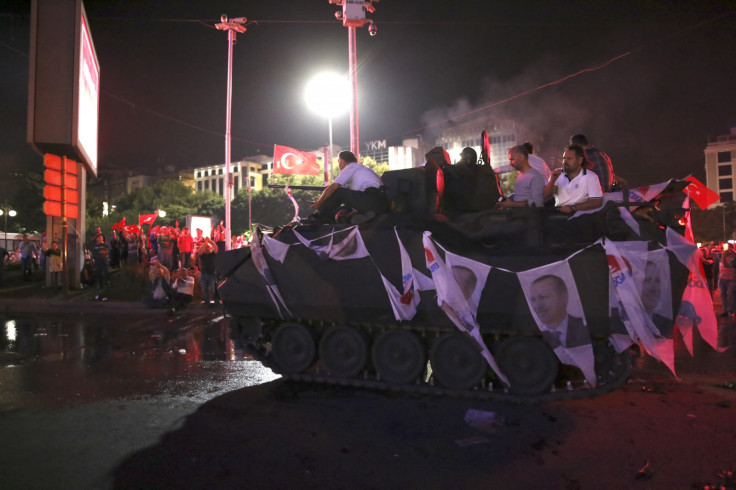 The Mayor of Ankara, Turkey's political capital, has claimed in a bizarre interview that coup plotters who sought to overthrow the government on July 15 were under the control of genies.
Speaking to CNN's Turkish language news station, Melih Gökçek said opposition cleric in exile Fethullah Gülen used genies to control large numbers of people and "enslave them".
"This may sound funny to you, but he does it with a strange method. He does it with the 'three-lettered things.' Everyone now can debate this. He enslaves people with the 'three-lettered things,'" Gökçek said, using a Turkish phrase to refer to genies.
"It's obvious that a lot people have been enslaved in previous times and then were saved. He has the ability to do this too. People have become mesmerised and enslaved," he was quoted by the Hurriyet Daily News as saying.
Turkey's ruling AKP party and President Recep Tayyip Erdoğan have engaged in a widespread crackdown in the wake of the recent coup. 13,000 people in the military, judiciary and other institutions have been detained with a three-month state of emergency declared in Turkey.
Human rights groups have been deeply critical of the crackdown in Turkey. Claims have been made that detainees are being held, without charge, in informal places of detention. Some detainees, including three judges, were held in the corridors of courthouses.
Those under arrest have been denied access to lawyers and family members and have not been properly informed of the charges against them, undermining their right to a fair trial.
On 23 July, the Turkish government issued its first decree under new powers authorised by its declaration of a state of emergency. As part of these measures, Erdoğan has increased the period of detention for suspects from four days to 30.
Further reports of ill-treatment include Turkish police in Istanbul and Ankara holding detainees in stress positions for up to two days, and withholding food, water and medical treatment. Some claim they were blindfolded throughout their detention.