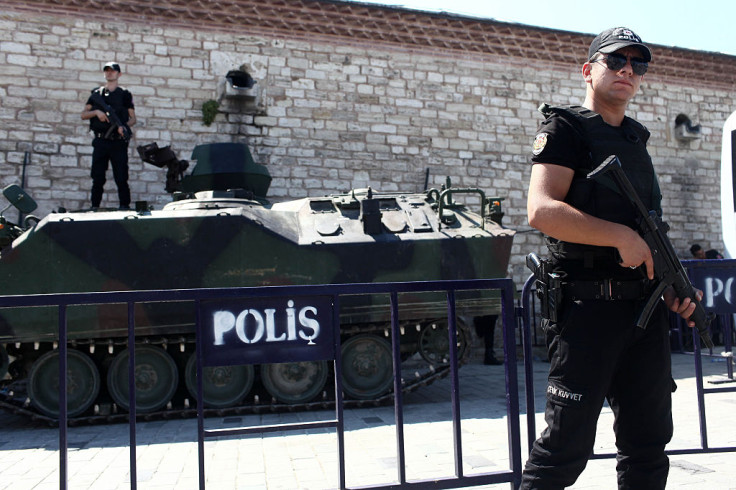 The Turkish government imposed a state of emergency on Thursday (21 July). It was declared by President Recep Tayyip Erdogan in the wake of last week's failed military coup.
Erdogan said that the measure was aimed at removing "this threat as soon as possible, which is a threat to democracy, to the rule of law and to the rights and freedoms of the citizens in our country".
What powers does the measure grant the government?
Curfews and public meeting bans
During the state of emergency, the government can impose curfews, ban public meetings, gatherings and rallies, and restrict access to private and public spaces. It also grants police the power to stop and search people without judicial authorisation.
Enhanced power for president
The measure grants Erdogan increased powers, allowing him to take on the responsibilities of the prime minister, should he wish.
Instead of legislation being subjected to full parliamentary scrutiny, the cabinet can create a draft decree, which with presidential approval can pass into law with a simple "yes" vote within 30 days.
Draft decrees do not pass through the Constitutional Court, so it has restricted powers of scrutiny. The power of the country's 21 regional governors is also increased.
Press restrictions
The government can also ban publications and broadcasts deemed to be a threat to national security.
In the wake of the coup, the government revoked the licences of 24 broadcasters accused of loyalty to cleric Fethullah Gulen, whom the government accuses of instigating the coup. Under the decree, the government can also close NGOs for the three-month period.
How will measures be applied?
Turkish authorities insist that the measures will not impact the lives of ordinary citizens, and are aimed at rooting out those behind the coup attempt. Erdogan claims the emergency measures are necessary to defend Turkish democracy, and says a state of emergency was imposed in France after the Paris terror attacks.
"This measure is in no way against democracy, the law and freedoms," said, Erdogan, announcing the state of emergency.
The government has detained or suspended nearly 50,000 public officials in the wake of the coup attempt. Critics allege that Erdogan will use the decree to extend his increasingly authoritarian style of government, and clamp down on legitimate opposition.
Germany and France have urged Turkey to react proportionately to the attempted coup, and respect human rights. The security situation in Turkey, with the coup following a series of terror attacks by Isis and Kurdish separatists TAK, prompted the Foreign Office to urge visitors to the country to be "vigilant".
"It's generally safe to travel but you should take additional safety precautions. You should be alert to your surroundings and remain vigilant in crowded places popular with tourists," said a notice on the FCO website.
Turkey announced on Thursday that it is suspending the European Convention on Human Rights in the wake of the coup.