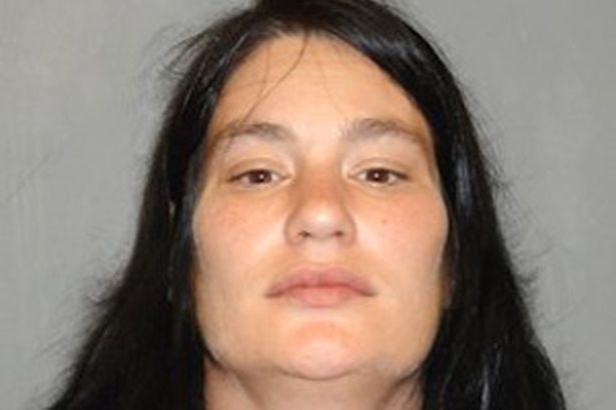 A US couple's row over McDonald's went super-sized when a man was run over three times for not taking his girlfriend to the popular burger joint.
Santiago Hernandez, 41, allegedly riled Crystal Greer Brooks, 33, by refusing to stop off for a takeaway at a golden arches restaurant in Kingport, Tennessee.
He instead drove them to a different venue, leading her to throw a tantrum and demand he get out of the vehicle. When Hernandez did that, she scrambled across to the driver's seat and in a rage drove straight at her lover.
It happened following an all-day drinking session. A witness reported: "She was mad they didn't stop at McDonald's."
Police say Hernandez was hit three times by his own pickup truck during the attack, in which he was also dragged along the pavement.
After being knocked violently to the ground, Brooks put her foot down and ploughed in to him again and again.
A police report seen by the Smoking Gun claimed: "Victim Santiago Hernandez was standing in front of the truck. Suspect Crystal Greer Brooks pulled forward and struck victim Santiago Hernandez.
"He fell onto the hood (bonnet) and then onto the ground. She again pulled forward and struck him two more times with the truck."
Brooks claimed Hernandez had jumped on the bonnet of their vehicle and that she did not hit him.
She was arrested and charged with aggravated assault.