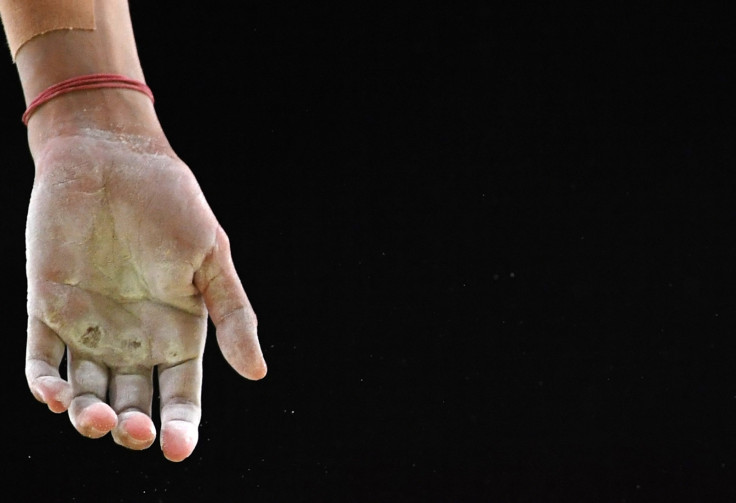 Two American female gymnasts, including a former Olympic medalist, have accused a long-time US team doctor of repeated sexual abuse.
The Olympic medalist has filed a civil lawsuit in California against USA Gymnastics and its former physician Dr. Larry Nassar, reports the Indianapolis Star Tribune.
The suit charges that USA Gymnastics — which selects America's Olympic team — failed to act on suspicions about the doctor's conduct, and continued to allow Nassar, now 53, to examine her alone in private rooms in violation of best practices and its current standards of conduct.
The other gymnast has filed a criminal complaint against Nassar with Michigan police, said the newspaper.
Nassar resigned suddenly in 2015 amid an investigation into sexual abuse complaints concerning teenagers and young women on the American team.
The doctor, a faculty member at Michigan State University, has not yet been charged with any crime. His lawyer, Matthew Borgula, said Nassar "emphatically" denies any wrongdoing.
The university said it suspended Nassar from "clinical and patient duties" in August when it received the criminal complaint. He will remain suspended during the investigation.
Both women said they were molested during multiple medical treatments in the 1990s and early 2000s. One of them said Nassar also spoke about oral sex and made other inappropriate comments when they were alone, according to court records.
USA Gymnastics, which is the national governing body for the sport, emphasised that Nassar is "no longer affiliated" with the organisation.
"Upon learning of athlete concerns, USA Gymnastics immediately notified law enforcement," the organisation said in a statement. "Since then, we have cooperated fully with the law enforcement agency, including refraining from making further statements or taking any other action that might interfere with the agency's investigation. We are grateful to the athletes for coming forward to share their concerns."
The developments follow a scathing, extensive investigation by the Indianapolis Star Tribune into accusations of sex abuse and sex assault largely against coaches, and an alleged failure by executives of USA Gymnastics to take adequate action.
The woman who filed the criminal complaint against Nassar said she was molested by him at the age of 15.
She told the newspaper: "I was terrified. I was ashamed. I was very embarrassed. And I was very confused, trying to reconcile what was happening with the person he was supposed to be. He's this famous doctor. He's trusted by these other gymnasts."
The California Olympian said her abuse began at the age of 12 and continued until she was 18.