Mediterranean migrant crisis: Five more dead from dehydration as death toll tops 2,000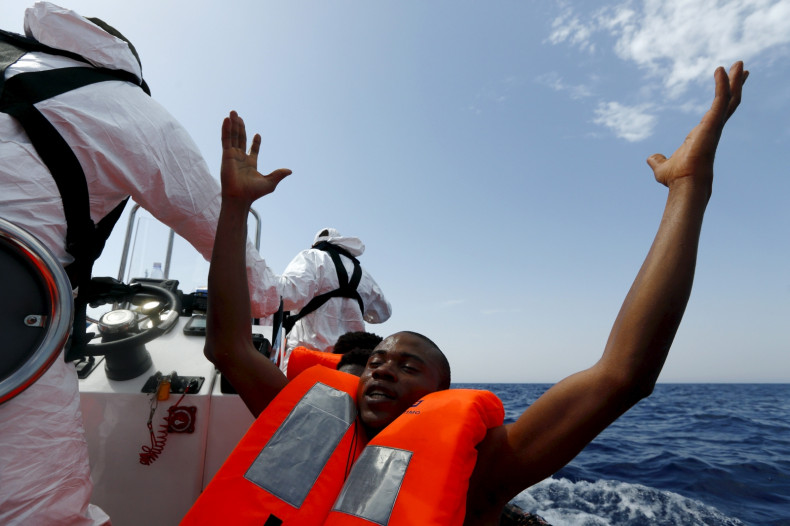 Five migrants travelling on a rubber boat from Libya to Italy have died from severe dehydration as the number of people who passed away while trying to cross the Mediterranean has passed 2,000.
The victims, four women and one man, were found dead on a boat with 112 people on board that was rescued by the Bourbon Argos search-and-rescue boat operated by Doctors Without Borders (MSF). They are believed to have died during a perilous and horrific 13-hour journey.
"All five of the deceased were travelling with close relatives and friends, who have faced an incredibly traumatic experience. The MSF team on the Argos is currently caring for two small children who have lost their father, three children who lost their mother, and others who lost their partner or sibling," MSF said in a statement.
The Argos also rescued 107 people on another rickety boat in the Mediterranean. The migrants were brought to safety and disembarked in Palermo, Sicily. One person was said to be in a critical condition.
The latest deaths brought the total death toll of the Mediterranean migrant crisis to well over 2,000, with the majority losing their lives in the Channel of Sicily trying to reach Italy (1,930), according to the International Organization for Migration (IOM). In the same period last year, 1,607 migrants died. A total of 3,279 people lost their lives in 2014.
As reported by the IOM, rickety vessels used by Libyan smugglers and traffickers in the central Mediterranean route connecting Libya and Italy "significantly increase" the likelihood of tragedies occurring.
"It is unacceptable that in the 21st century people fleeing from conflict, persecution, misery and land degradation must endure such terrible experiences in their home countries, not to mention en route, and then die on Europe's doorstep," said IOM director general William Lacy Swing.
A total of 188,000 migrants have been rescued in the Mediterranean so far.