Mediterranean migrant crisis: 13 dead refugees found on boat off Libya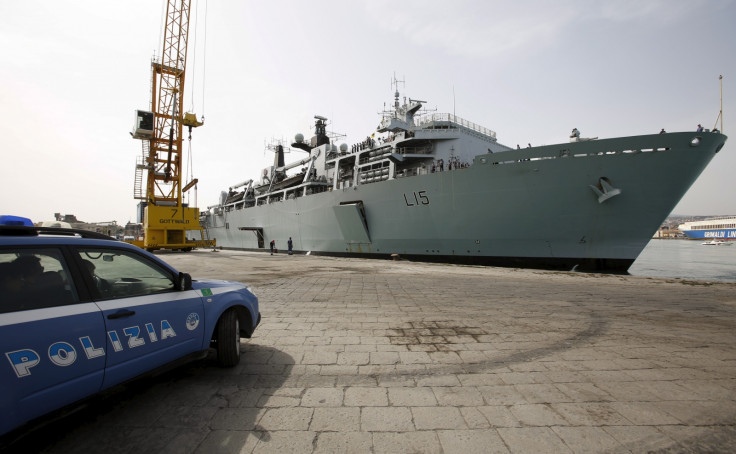 A migrant boat carrying 13 dead people among the more than 500 others on board has been rescued off the coast of Libya, an Italian coastguard spokesman told IBTimes UK.
The overcrowded wooden boat was one of the five migrant boats rescued by an Irish naval ship and one operated by the Medecins Sans Frontieres (MSF) aid group as part of the EU's Triton mission. "The Irish boat [took] the corpses as well as some of the 522 migrants," the spokesman said. "The rest of the migrants were taken aboard the MSF boat and later transferred to Poseidon, a Swedish ship."
Italian authorities have to decided where to take the survivors. It is not clear which nationality they are.
The International Organization for Migration (IOM) has reported that 150,000 migrants reached Europe by taking the perilous trip across the Mediterranean Sea. More than 1,900 have drowned during the crossing.
More than 80,000 have arrived on Italian shores, including 9,939 women and 7,439 children. The same number have arrived in Greece. Many have fled war, persecution and extreme poverty.
© Copyright IBTimes 2023. All rights reserved.