Syrian diabetic 10-year-old girl dies on migrant boat after traffickers throw insulin overboard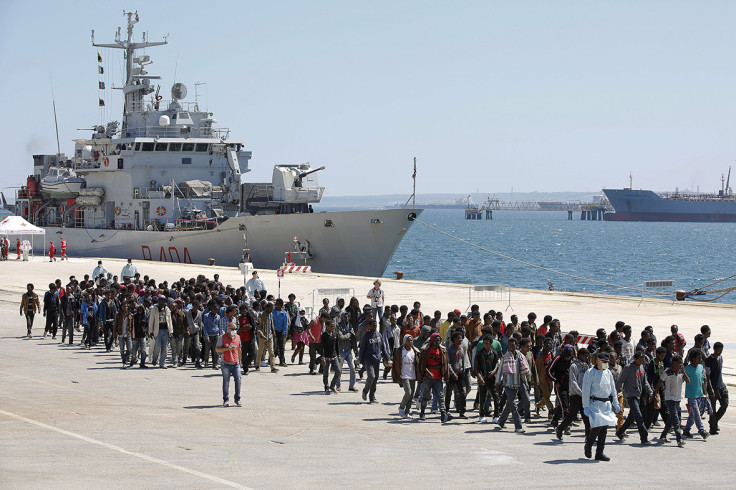 A 10-year-old Syrian diabetic girl has died on a refugee boat travelling to Italy after traffickers snatched a bag containing her insulin and threw it overboard.
The father of the girl, Mohamed Hason Jalal, a pharmacist from Aleppo, arrived in Augusta, Sicily, with his wife and five children, who were rescued along with other 300 migrants on their trip from Egypt. He told Save the Children that when they boarded the fishing boat near the Egyptian town of Alexandria, he told the traffickers that bag they carried contained the most precious thing they had – the insulin for their daughter Raghad.
In response, the traffickers tossed the bag in the sea. The rucksack was recovered, but its contents had been rendered useless by the water. The day after, the daughter started to suffer, fell into a coma and died in her mother's arms and holding Mohamed's hand. Her body was also thrown in the sea after the man asked for advice to an imam by phone. The body was placed in a flour sack and weighed down with pieces of metal, according to The Times.
The Syrian family wanted to reach Germany to seek treatment for their daughter.
Italy is currently housing more than 80,000 migrants who have crossed the Mediterranean on boats, fleeing from war, persecution and poverty. The majority of arrivals are from Eritrea and Syria.
Italian authorities have called on regional leaders to find housing as the country is struggling under the influx of migrants and reception centres are full.
Last week, neo-fascist activists in Rome and Treviso started violent protests against the Italian government's attempts to house hundreds of migrants in abandoned schools and apartment buildings across the region.
Homeowners and militants from the neo-fascist CasaPound organisation set fire to mattresses, camp beds and televisions after breaking into one of the empty apartments, which was due to host 101 migrants in the village of Quinto di Treviso.
In Casale San Nicola, on Rome's outskirts, residents and CasaPound members set fire to garbage cans and hay before pelting police, who were escorting a bus with a hundred migrants to an empty school building, with stones and chairs.
© Copyright IBTimes 2023. All rights reserved.