Kenya forcing refugees to return to war-torn Somalia Amnesty claims
Rights groups claim the conditions of return for Somali refugees are against international law.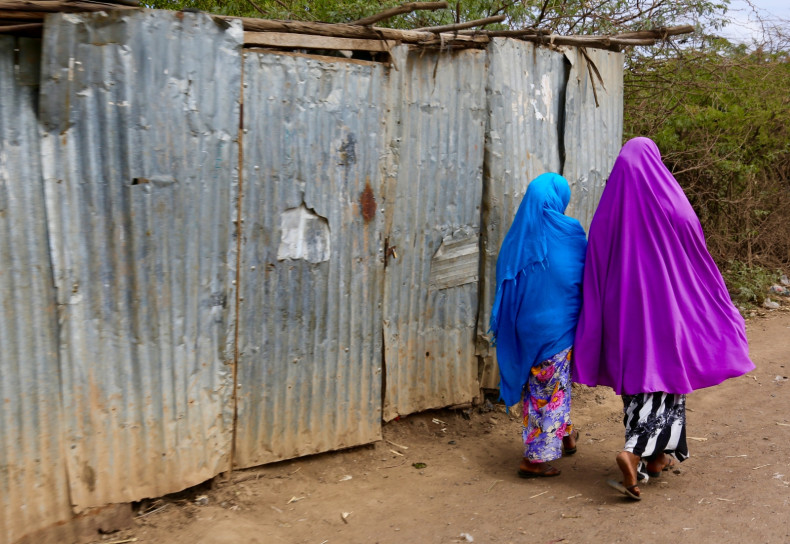 Kenyan officials conducting a repatriation programme of Somali refugees have been accused of deliberately coercing them to return to Somalia, where they face conflict-related violence, widespread sexual and gender-based violence against women and children, forced recruitment of children, and large-scale displacement.
For more than 20 years, Kenya has been home to generations of Somalis who have fled their war-torn country. However, instead of finding solace, there have been increasingly disturbing reports of police harassment and abuse targeted at Somali refugees.
Kenya's government announced on 6 May its plans to speed up the repatriation of Somali refugees and close the sprawling Dadaab refugee camp in north-east Kenya by 30 November. Somalis make up 95% of the 280,000-strong population at the camp which the government has called an economic burden and a "breeding ground" for terrorism.
Assisted by officials from the United Nations refugee agency (UNHCR), Kenya stepped up a "voluntary" repatriation programme it initiated in 2013. This was carried out under an agreement signed by the UNHCR and the governments of Kenya and Somalia.
Echoing watchdog Human Rights Watch's earlier claims that the repatriation programme does not meet international standards for voluntary refugee return because it is fuelled by threats and misinformation, Amnesty International has found that government officials are threatening people to leave before the closure slated for 30 November 2016. Forced repatriation puts Somali men and woman at risk of serious, and at times deadly, threats.
'Refugees caught between a rock and a hard place'
According to campaign group Amnesty International, government officials have made statements in the media and visited the camp, threatening people to leave just two weeks before the deadline given to close Dadaab.
"The refugees are caught between a rock and a hard place. Kenyan government officials are telling them they must leave by the end of the month or they will be forced to leave without any assistance," said Michelle Kagari, the organisation's deputy director for East Africa, the Horn and the Great Lakes.
"These actions contravene the Kenyan government's assurances to the international community that it would ensure all refugee repatriations are voluntary and carried out in safety and dignity."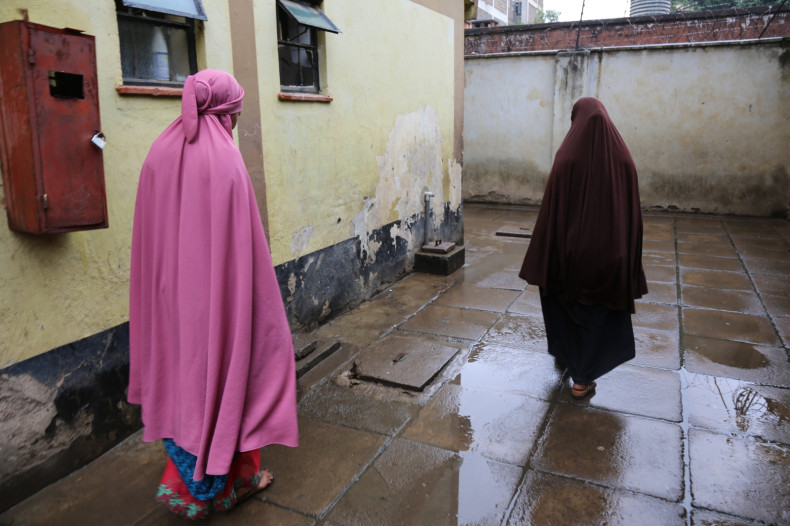 'You will have to go on foot with your babies on your backs'
Supporting claims by UN officials, most refugees said they were only considering leaving due to threats from Kenyan government officials, including forcible returns. Only a quarter of refugees said they were willing to return when they were questioned by the Kenyan government and UNHCR in July and August.
Hadi, who has lived in Dadaab for the last 24 years, said: "They [the Kenyan authorities] are pushing us to Somalia. They came to our block areas with microphones and said 'You have to go register yourselves to go to Somalia... If you don't go register yourself now you will have to go on foot with your babies on your backs'."
Refugees also spoke of threats that they would miss out on the allowance the UN refugee agency gives. A refugee who lived in the camp for the last eight years, Samira, said: "People believe after November the small return package won't be there and there won't be transport [...] People are moving before they miss the transport and money."
Forced to join al-Shabaab or face sexual abuse
IBTimes UK earlier reported that Kenya's Somali refugees also feared they would face forced recruitment, gender-based violence and persecution if Kenya went ahead with its plans to expel them from its territory.
In war-torn Somalia, the number of Somalis facing hunger has risen to five million, or 40% of the population, due to failed rains and subsequent drought, floods and continued displacement in the country. There, the majority of male refugees claim they would also become a target for both the al-Shabaab Islamic extremist group linked to al-Qaeda, which has been waging a deadly insurgency against the Somalian government, and government security forces.
Amnesty International based its report published today (15 November) on interviews with Somalis in Dadaab. In an alarming case, two brothers aged 15 and 18 returned to Somalia in January 2016 byt came back to Dadaab four months later. They said that when they got to Somalia, their father was killed in front of them and they were forcibly recruited by Al-Shabaab. The brothers managed to escape and made it safely back to Dadaab.
For women too, being seen to be 'too Western' – having grown up in Kenya, educated in a Western schooling system, and become fluent English and Swahili-speakers – is a major worry. "When you lived here and you are educated, Al-Shahaab think you are not a Muslim and slaughter you," a young Somali refugee, Amina, told IBTimes UK in Eastleigh, the predominantly Somali district in Nairobi.
For these women, who face returning to Somalia's internally displaced persons (IDP) camps or other informal settlements because their property and homes have been taken over or destroyed, there is an increased risk of sexual violence, both from men known to the survivor and by armed men.
Rich countries should accept their fair share of responsibility
Amnesty condemned the lack of international support given to Kenya – through consistently under-funding appeals and offering very limited resettlement places to vulnerable refugees – which it says "has contributed to the appalling situation in which the inhabitants of Dadaab currently find themselves".
"Kenya's increased restrictions on Somali refugees comes at a time of shocking failures by rich countries to accept their fair share of responsibility. Rather than focusing on returning refugees to Somalia, where they are at risk of further human rights abuses, the international community should be working with Kenya to ensure long-term sustainable solutions," Kagari added.
Just 10 countries host more than half of the world's 21 million refugees – Kenya is one.