With the finale of the Miss Universe 2016 pageant upon us, IBTimes takes a look at this year's top five contestants favourite to win.
The annual beauty pageant will take place in Manila, Philippines, having been won last year by local beauty Pia Wurtzbach, and marks the 65th year of the annual competition.
Eighty-six contestants will be vying for the chance of winning the coveted title, along with its sash and glittering crown.
American presenter Steve Harvey will once again serve as host and there will be special performances from singer-rapper Flo Rida and manband Boyz II Men.
The event will be aired live in the UK at midnight on Sunday, 30 January.
You can tune into the official website of the Miss Universe Organisation to live stream the event with the winner announced around 3am UK time.
Miss Colombia, Andrea Tovar
Miss Colombia, Andrea Tovar, is the odds-on favourite to win at 4-1.
The 23-year-old who stands at 5ft 8in is described as being "full of creativity" having graduated college with an Industrial Design and Photo Production degree.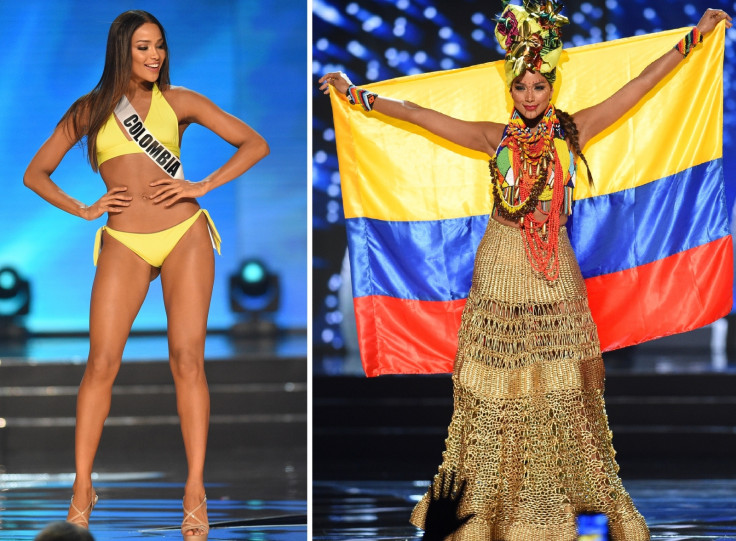 Her bio reads: "Seen as beautiful, funny and a risk taker by some of her friends, on top of being a great friend, she also enjoys being an active volleyball player. Her confidence allows her to be goofy and she isn't afraid to randomly get up and start dancing.
"If crowned Miss Universe, Tovar wants her generation to be properly educated on the environment. One of her dreams is to create an innovative foundation that uses raw materials from the Pacific region to transform Colombian products."
Miss Peru, Valeria Piazza
Second in the current betting is Miss Peru, Valeria Piazza, who is 26 and stands at 5ft 9in.
Her bio reads: "With a degree in Communications from Universidad de Lima, Valeria Piazza uses her knowledge for work and to help others. Piazza was part of a team that developed a new educational program called SOI System which makes sure that a person's intellectual abilities are being worked on and are well developed.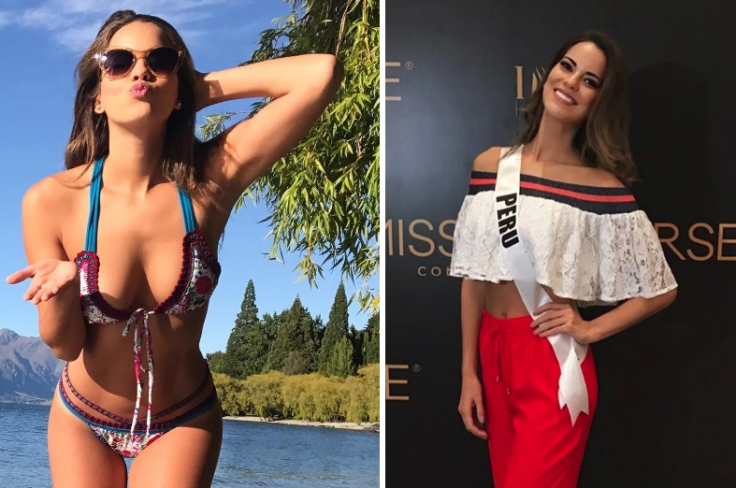 "She was also an ambassador for INABIF, WWF, Smile Train, Supreme Court (Social Rural Programs), Liga Contra el Cancer, and Ponle Corazón (Cancer Prevention).
"Piazza has an active lifestyle, during her spare time she enjoys rock climbing, yoga, meditating and travelling.
"If crowned the next Miss Universe, Piazza would like to advocate her time raising awareness of violence towards women and children. She would like to empower them to learn new skills that will help them feel confidently beautiful, no matter who they are or where they come from."
Lenty Frans, Belgium
The number three contender Frans is not Miss Belgium as some betting sites suggest, though she did recently compete for Belgium at Miss World. The actual Miss Belgium is Stephanie Geldhof.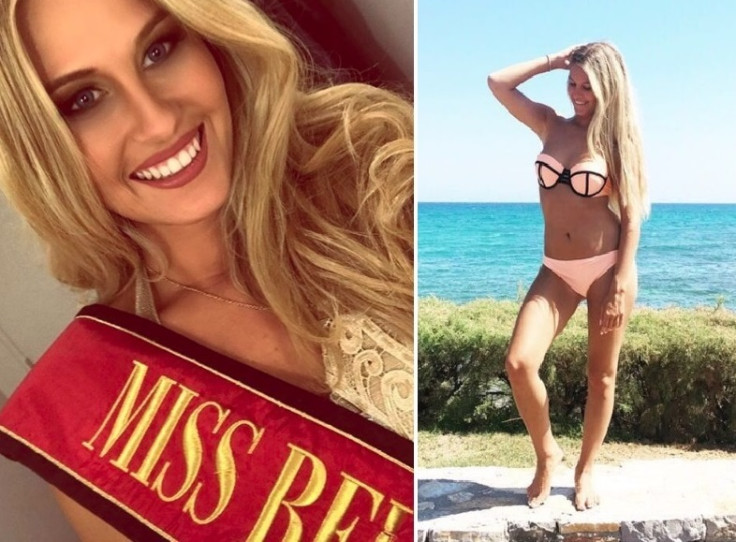 The 21-year-old blonde lacks a bio on the official Miss Universe website, but is described elsewhere as "a medical student who loves to dance."
She stands at 5ft 5.5in.
Miss Nicaragua, Marina Jacoby
The fourth contestant who is seeing serious betting is 5ft 8in 21-year-old Miss Nicaragua, Marina Jacoby.
Her official bio reads: "No stranger to being on stage and in the spotlight, this model and commercial actress has appeared in two international Mercedes Benz Fashion Weeks and TV commercials.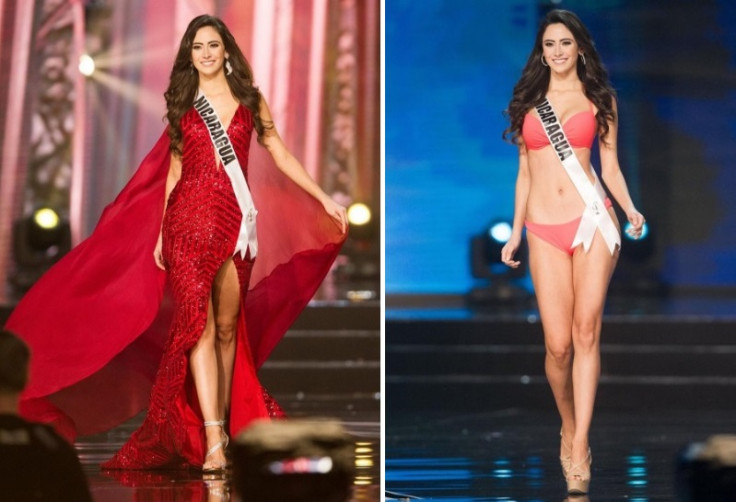 "Currently, Marina is leading a campaign against bullying in her country. Winning Miss Universe is important to her because she wants the competition to shine a light on Nicaragua so the world can see the extraordinary features Nicaragua has to offer."
Miss Puerto Rico, Brenda Jimenez
Sitting pretty at number five with odds of 8-1 is 5ft 10in 22-year-old Miss Puerto Rico, Brenda Jimenez.
A biology and psychology honours student at the University of Puerto Rico, her bio reads: "She plans to one day become a neonatal pediatrician in hopes of helping children have a better quality of life.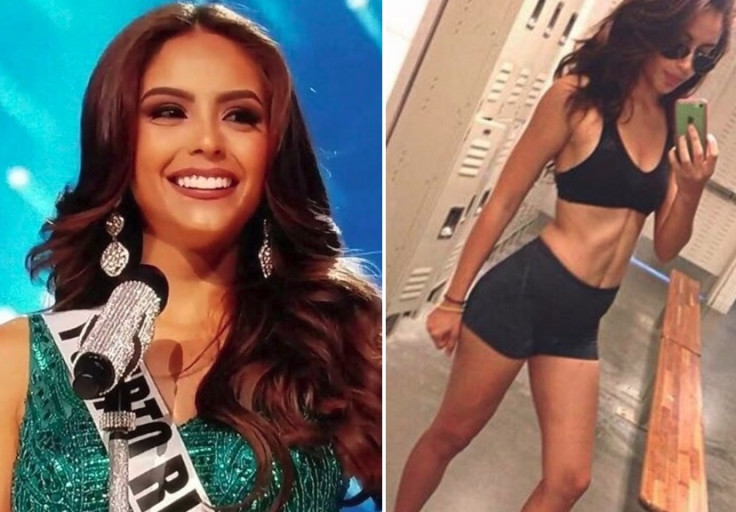 "Jimenez was raised in Aguadilla Puerto Rico where she played on numerous basketball teams on a local and national level."
It continues: "Pigeon racing, horseback riding and modelling are some of her favorite pastimes. Throughout her life she has volunteered with community initiatives to help the homeless by collecting food and personal items. She also participated in health clinics for addicts and HIV positive individuals that live on the streets.
"If she takes home the crown, she would want to continue to be an advocate for HIV awareness with special attention to homeless people who could be afflicted with the disease."
Take a look at the video below to see last year's champ talk about her winning moment.