The Miss Universe beauty pageant is under way in Manila. Some 86 candidates are in the Philippine capital to participate in the contest, which is to culminate in the grand final on Monday morning (30 January 2017) local time. Crowds packed the Mall Of Asia Arena on Thursday as each candidate showcased their swimsuits, evening gowns and national costumes in front of the judges. The preliminary competition will be used to determine the Top 12 for the pageant night.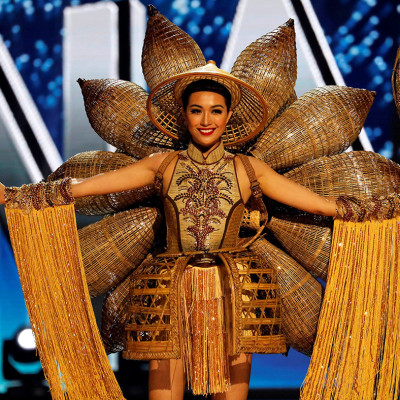 The national costume round was the usual mixture of the bonkers and the beautiful. Latin American countries pulled out all the stops, with flamboyant carnival costumes drawing on their pre-Columbian heritage. Contestants from many Asian countries wore colourful designs drawing on Buddhist or Hindu religious symbols. Miss Australia's costume aimed to draw attention to the bleaching of the country's coral reefs.
As for Europe and north America, the round was a mixed bag. Miss Great Britain wore a costume inspired by Britannia, Miss Germany simply plonked a castle on her head, Miss USA paid tribute to Captain America, and Miss Canada appeared to have come as a giant snowflake.