As the city of London prepares to welcome more than 50,000 runners who will pound its streets in one of the world's most iconic marathon's, all eyes in the far reaches of eastern Democratic Republic of Congo (DRC) will be on one man: Emmanuel de Merode, the director of the Virunga National Park.
The profile of Africa's oldest national park – which is also the continent's most biologically diverse protected area – soared following the success of Netflix's wildlife documentary, also called Virunga. Home to forests, savannas, lava plains, swamps, erosion valleys, active volcanoes and the snow-capped peaks of the Rwenzori mountains, it is arguably the most beautiful place on the planet.
Its residents include okapis (the only living relative of the giraffe), chimpanzees, forest and savanna elephants, lions, numerous bird species, colonies of hippopotami and most famously, critically endangered mountain gorillas.
The park's beauty is matched by it's heartbreaking history as it endured successive periods of armed conflict. Mother Nature's creatures were decimated and the local population was subjected to horror upon horror.
The fate of the park would change forever in 2008 when de Merode was appointed as Virunga's director. "The mountain gorilla numbers have tripled in the last 20 years," he tells IBTimesUK, via telephone. "The other large mammals – the hippos and the elephants – have either remained stable or increased in numbers and so the park itself has done well but it's come at a huge, huge human cost."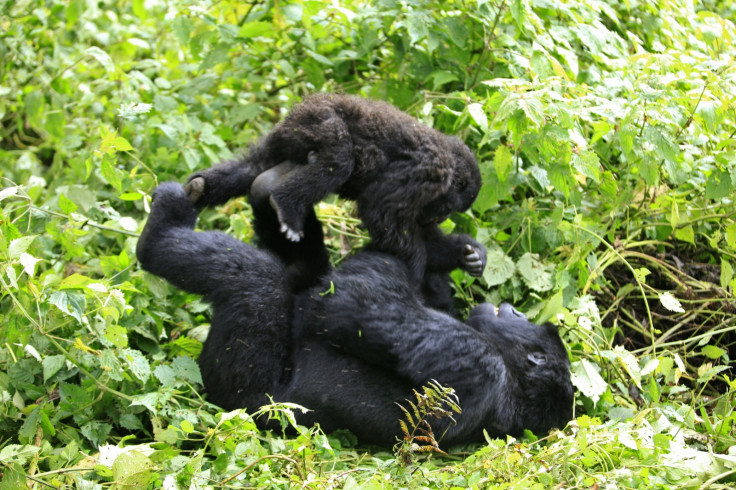 Virunga's rangers are behind the revival of this paradise on earth and the widows of these guardians of Mother Nature's precious creatures bear the burden of sacrifice. More than 150 rangers have died in the line of duty.
To help secure the future of the families and the park itself, de Merode will be running the London Marathon on Sunday (23 April). His goal is to raise $1m (£782,000) – and he's already halfway there.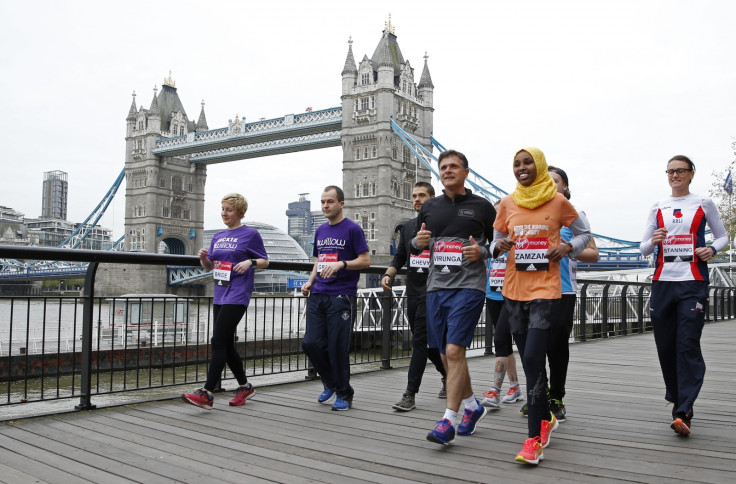 While the consequences of losing a ranger are far-reaching, the rest must continue to safeguard Virunga in spite of the circumstances. Inevitably, it's the family of the fallen – who have been stretched far beyond the function of protecting wildlife – that are left with agony and anguish.
"That's really the issue – how to address the human problems that are left behind after the trauma of losing one of our staff," says de Merode. "What's particular – and it's sometimes difficult for people to really appreciate the situation of people in eastern Congo – is that there is no safety net.
De Merode knows the risks that come with the territory better than almost anyone else. In April 2014, he was shot and badly wounded in an ambush – one bullet punctured his lung while another struck his liver.
"If a woman and her children are left behind and the father dies, it's tough beyond words what they have to go through," the chief warden says. "So it's really a responsibility that we have to do the best we can to build that safety net and this is just a small part of that effort to try and make their lives a bit easier."
Today, there are nearly 30 female rangers – almost a full platoon.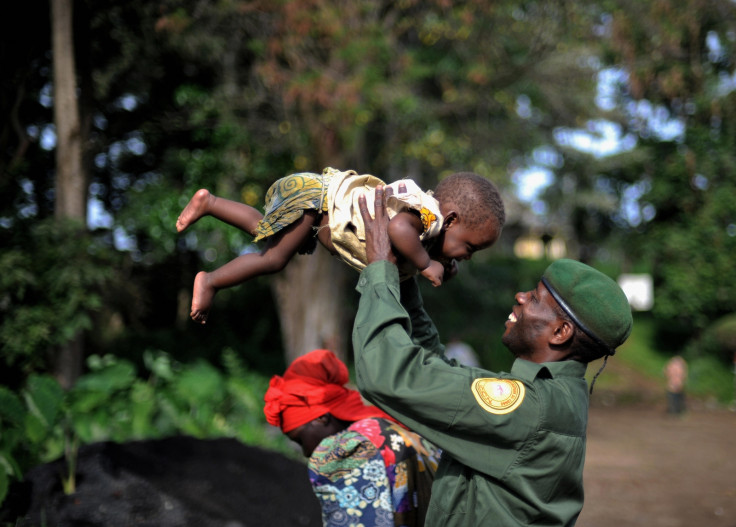 So how does the park help the family of the fallen ranger?
"The first thing is that we talk to them and we work out what their situation is. Then make sure that they get a very basic pension and that that pension actually reaches them. So there's quite a lot of work involved: we have to set them up with a bank account, which many of them are not used to.
"And then once we've got that under control, we've got some basic social support – make sure the children are looked after, they're able to go to school, they get basic healthcare. Once it's all relatively stable, we'll talk to them and see if we can channel them towards livelihoods that they wouldn't have had before.
"There are more and more activities that we're building up, there's a little training centre for them that we've built where they can take up certain skills like a tailoring facility. They make uniforms for the rangers, [we] try and keep them in the community.
"The one thing about Virunga for all it's hardship is that it is a very, very tight-knit community and so we'll try and keep the widows and their families within that community and that's one way of doing it – to get them to work on behalf of the park making uniforms or making stuff that we can put on the market for tourists who come and visit Virunga. Then it starts to become a lot of fun. It's very creative and they start to become really active members of the park's team and then [they] start to feel that a little bit of good is coming from a terrible event."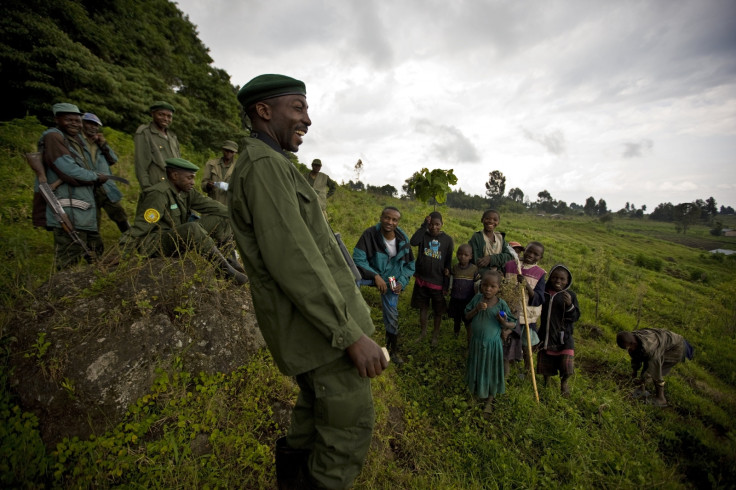 De Merode candidly says: "None of us are trained social workers, none of us have the specialist psychological skills to be able to try and handle that kind of trauma but what we can do is build a friendly, welcoming environment around them and people that they can interact with, people that they can work with and also a degree of security because for a woman to be alone in eastern Congo can be very frightening.
"And of course when their husbands die, it's not something they're used to and just to try and use the rest of our small community to try and fill that enormous gap as much as we can and then to work on their sense of worth and the sense that they're providing for their families."
While widows currently receive a pension of $50 per month, the conservationist is hoping that figure will double following his Herculean efforts. The spouses of the departed rangers can also make another $100 by producing materials that are sold to both to the park and its tourists.
One thing is clear about Virunga: there may not be a plethora of funds or deep pockets, but there is an abundance of love.
"When you come to the [Virunga] headquarters at Rumangabo, you're with widows," the park veteran says. "They're nearby and they're all working and it's a really positive, cheerful place, which is not what you'd expect. The word widows is a little bit depressing and that's not at all what you feel when you're among them. It's all looking towards the future and it's all about building something."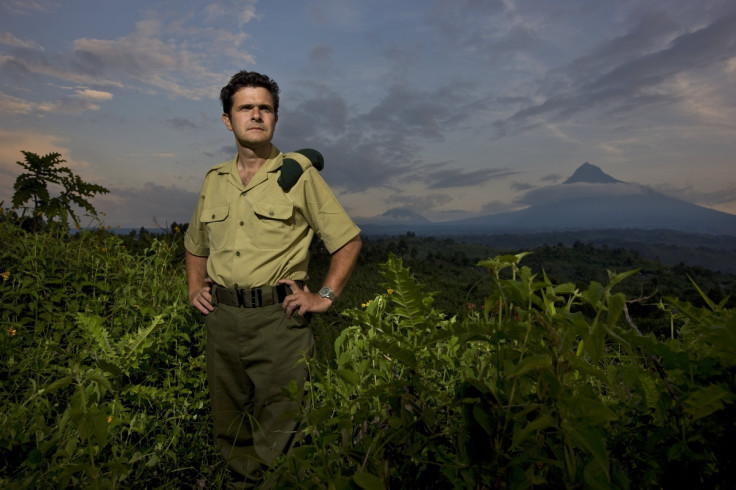 He adds: "We're not social workers, but we can keep the energy going and make them a part of our lives and we become part of their lives.
"That's at least as important. We need the financial resources, but how we apply it is just as important."
During the conversation, de Merode insists he is no runner. I remind him that the London Marathon is 26.2 miles. "Now you're scaring me," he says through nervous laughter.
But defeating Emmanuel de Merode and the spirit of the greatest national park on earth which courses through him is nigh on impossible.
If you haven't caught that passion on Netflix's documentary on Virunga, you can watch it live on the streets of London on 23 April.
The World We Want Foundation will match every donation up to a total of $500,000. To donate to Emmanuel de Merode's effort, click here.