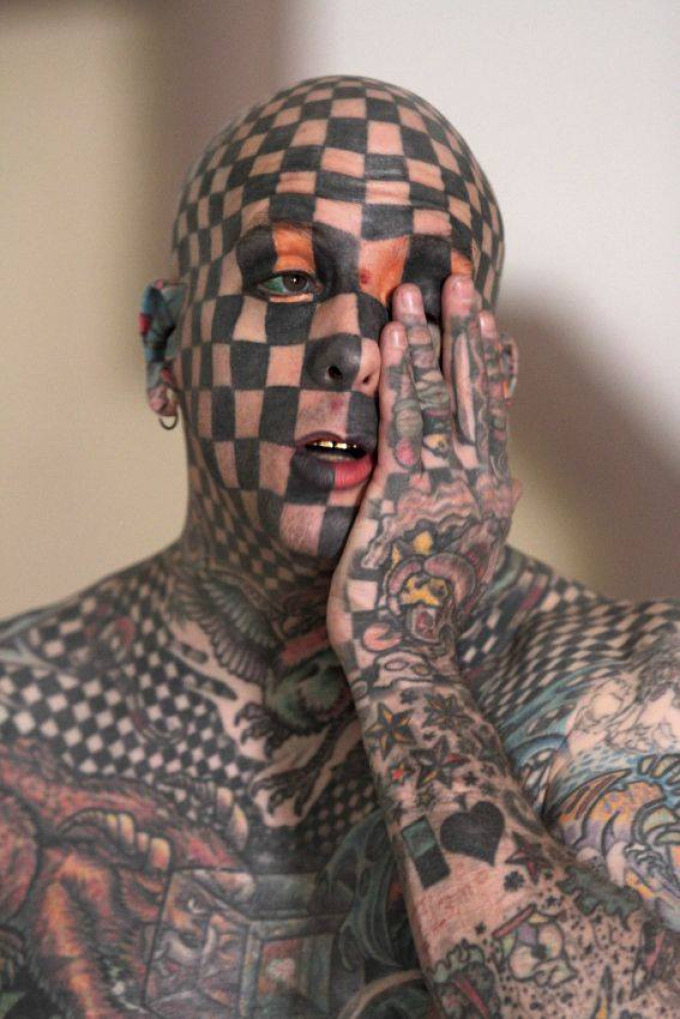 US citizen, Matt Gone, who calls himself "Chess" having been tattooed from head to toe in checkers, was a star attraction at the first International Tattoo Convention in Peru.
Gone has with the help of 80 tattoo artists painted his entire body with several designs, predominately checkers, and also injects his eyes with red dye, reported AFP News.
"I have tattooed inside my throat and that could kill a person. I hide my medical issues and my birth defects with the tattoos. Instead of being mad at my body for being so sick, it [tattoos] helps me to live in my body. I tattooed my own eyes, it's very difficult and dangerous," said Gone in an interview with the Ninioh Gordo Productions HD.
The Chess man was amongst 100 other heavily tattooed participants in a three-day convention held in Peru's capital, Lima.
Some of the other noted participants included the Uruguayan couple Victor Peralta and his wife Gaby Peralta who have tattooed 99 per cent of their skin and inserted metal within their chests and arms.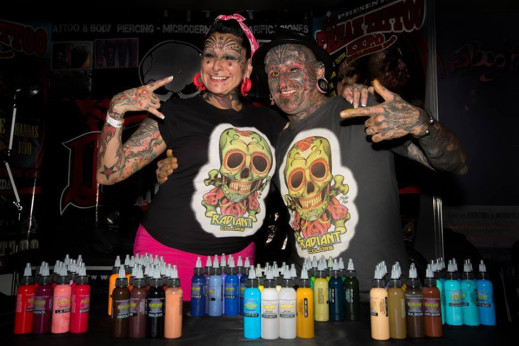 The couple holds the Guinness World Record for having the most number of body modifications.
"At 11 years old, I got my first image, a flower. I like to be unique," said Pelta.
The International Tattoo Convention was held to gather tattoo artists from across the world to share precautionary practices and other professional developments in the industry.