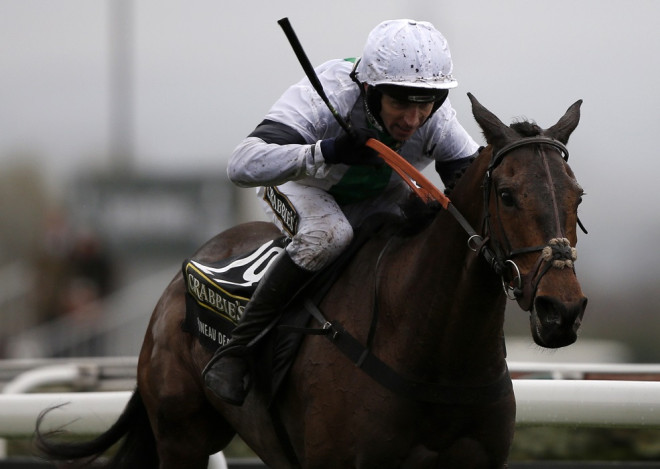 A former GP turned racing horse trainer has won the 2014 Grand National.
Dr Richard Newland's horse Pineau De Re, a 25-1 outsider ridden by Leighton Aspell, who came out of retirement, won the famous steeplechase – as well as a £1m prize.
Dr Newland has quickly built a good reputation as a trainer with a knack – perhaps drawn from his medical career – of revitalising older horses and restoring them to past glories.
In 2007 Dr Richard Newland first captured headlines in the racing world when he trained Burntoakboy to win at the Cheltenham Festival, only a year after getting a licence. He has continued to upgrade his small stable at Claines, Worcester, and last summer bought 10-year-old Pineau De Re from one of Ireland's major owner, Barry Connell.
Dr Newland said he had dreamed of having a runner in the Grand National. "It is devilishly difficult to get qualified for the National. We ran him last the summer to try and it didn't happen.
"When I bought him I thought he was unexposed as a stayer and his only fault was his age. But in stamina tests that is not such a problem. I am sure he would not have been sold if he was six or seven. It was because he was 10 and I took a chance."
Dr Newland, a former fulltime NHS GP in Sutton Coldfield only stopped working as a doctor last year, having moved to a private medical practice in central Birmingham.
'I still work full-time in various medical businesses, racing is just for fun. I keep it to 12 horses in training at any one time. Most are owned by family and friends. Pineau De Re is our first National runner and we are quite excited about it", he said before the race.