Meet Ilhan Omar, the first Muslim Somali-American woman to hold public office in the US
A former refugee, Ilhan Omar made history when she became the nation's first Somali legislator.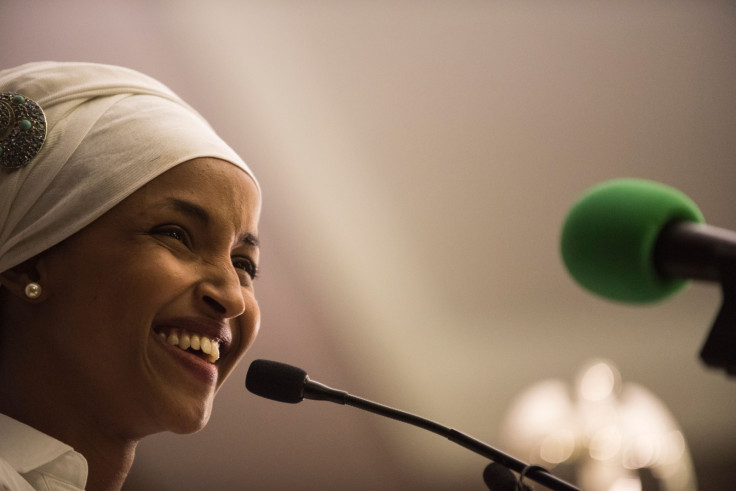 Days after US presidential winner Donald Trump accused the Somali community in the US state of Minnesota of "spreading their extremist views", a former Somali refugee made history when she became the nation's first Somali Congresswoman.
While America will have to wait for its first female president, choosing controversial billionaire businessman and reality TV star Donald Trump over Hillary Clinton in the 8 November elections instead, Ilhan Omar influenced the course of history. After millions of Americans cast their votes for the state elections, Somali-born Omar claimed victory in the Minnesota House race, for which she ran on a Democrat coalition ticket.
IBTimes UK looks at the Muslim Somali-American activist who became the highest-ranking Somali elected to office in the US, just days after Trump attacked her community in Minnesota.
Omar is a victim of Somalia's civil war. The 34-year-old escaped from Somalia with her family at the start of the war in 1990, when she was just eight years old. After spending four years in a refugee camp in neighbouring Kenya, the family emigrated to the US. The preteen began her new life in Arlington, Virginia, before moving and settling in the Minneapolis' Cedar-Riverside area, speaking only a few words of English.
Fast forward a decade, the director of policy at Women Organizing Women Network, a group that aims to push women, particularly first and second generation migrants, into civic leadership, won the state House race for Minnesota after previously unseating Phyllis Kahn, the longest-serving House Representative for Minnesota.
Describing herself as "part-time social justice crusader, full-time political junkie", Omar changed history by becoming the first American Muslim woman to be elected to the state's legislature.
Omar win counters Trump's message
During Trump's campaign for presidency fuelled by an undercurrent of racism, he publicly attacked 50,000 other Somalis living in Minnesota. His comments came just after a Kenyan-born ethnic Somali migrant, later identified as local community college student Dahir Adan, stabbed ten shoppers in a Minnesota mall before being shot dead by a police officer. Terror group ISIS claimed responsibility for the attack.
During the campaign rally two days before the elections, Trump, who previously called for the deportation of Muslims en masse, pledged to stop admitting migrants from "terror-prone regions" until new, vetting procedures were put into place.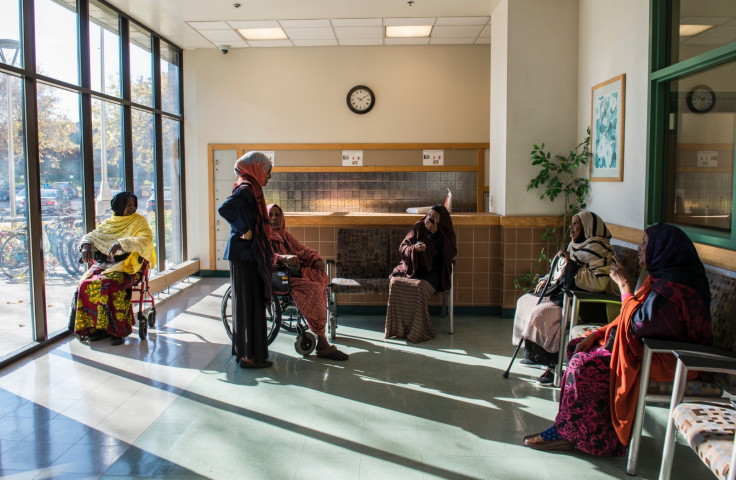 The president-elect's hate speech did not deter Omar or her supporters, who describe her as a "Muslim-American woman who proudly wears the hijab". Running on multiracial DFL coalition ticket, a party affiliated to the Democrats, Omar was "suddenly thrust into leadership of a rapidly emerging DFL coalition that is younger, more urban and more racially and ethnically diverse than at any time in its history", according to the local Star Tribune.
The voice of the marginalised
"It's the beginning of something new," the mother of three said as she celebrated her victory. "This district has a legacy of making history. I am excited for our progressive values and to be able to be on the ground at the Capitol representing the diverse people of my district and being a champion with them and for them."
Omar, who said she would be the "voice for the marginalised", added: "Throughout this campaign those divisions have started to melt away. People are starting to see themselves as part of a community."
An Omar supporter and mother from the Somali émigré community living in district, said the new Minnesota MP was breaking barriers. "We're a minority in this country," Hodan Adan was reported as saying. "I am glad we see a role model for many women and students. I want a woman and someone from our community to win."
Clinton won 10 electoral votes in the midwestern US state, home to the nation's largest Somali community.
In Somalia, another former refugee and presidential candidate, Fadumo Dayib, is also confounding stereotypes and is hoping to rebuild post-conflict Somalia through strong political leadership and social change.
© Copyright IBTimes 2023. All rights reserved.