A vast amount of young people have turned their backs on politics. The proof is in the data and an analysis of decades of polling figures from the British Election Study paints a depressing picture.
Voter turnout for 18 to 24-year-olds at general elections in the UK dropped by almost a quarter (24.6%) between 1964 and 2010. In 2005, two years after the country went to war in Iraq, direct engagement from young people with Westminster fell to an alarming 38.2%.
For most young people, politics seems to be the preserve of older, greyer citizens. But there have always been exceptions to this anti-establishment rule.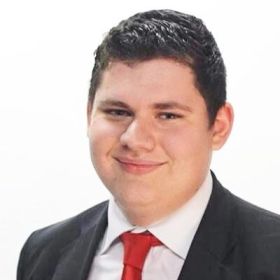 Tory big beast William Hague, for instance, cuts his teeth at just 16 with a speech at the 1977 Conservative Party Conference. Around 32 years later, Annabel Shaw, then a 15-year-old school girl from London, beat Hague's feat with a speech at the party's 2009 conference.
Now, in the rollercoaster age of social media, young politicos take to the likes of Twitter and Facebook to engage in politics. Their pulpit is the status and their megaphone the hashtag.
George Aylett, Labour's candidate for South West Wiltshire, is leading the pack when it comes to mixing youth, politics and social media.
The 19-year-old has a whopping 214,000 followers – not bad for someone who is not yet entitled to the top minimum wage rate. To put his achievement into context, Ukip leader Nigel Farage has 190,000 followers and Deputy Prime Minister Nick Clegg has 212,000.
But how has the self-described socialist and trade unionist gathered such a following? Aylett assured IBTimes UK he does not use any technology or tricks to help him out.
"I acquire my followers on a follow for follow [#4f4] basis. I have a lot of followers, but I also follow a lot of people. I gained followers tweeting about politics and issues and I hold on to them because I follow them back," he explained.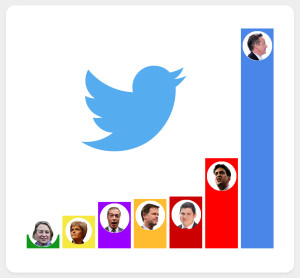 The House of Commons hopeful, who joined Labour at 17 and cites Cle
ment Attlee as an inspiration, also argued social media will play a "huge role" when it comes to the general election and is subsequently a champion of the platform.
"Social media gives individuals can give any individual a platform on which they can spread their views," he said. "Because of this platform, people can spread their influence to millions of people at a click of a button. Many issues are not discussed in the mainstream media. Social media is a tool which inform the electorate."
As for his age, Aylett is not worried that South West Wiltshire voters may consider him under-experienced. He claimed all people from all backgrounds should be represented in politics and warned that young people have "no representation at all" in parliament.
"I don't believe my age has a negative impact; in fact, when I am out on the doorstep, people find my age refreshing – maybe because it challenges the preconceived idea of what a politician should look like," the football fan added.
"I get told by Tory voters, who in 2010 voted for Jacob Rees-Mogg, [that I] should have 'life experience'. You couldn't make it up."
But despite his optimism, the Labour man has one hell of a challenge in May. The seat's incumbent MP, Tory Andrew Murrison, holds a majority of more than 10,000. What chance does Aylett have?
He said: "Michael Portillo had a majority of 15,000 when we lost his seat in 1997. Who says there can't be a 'Portillo moment' in Wiltshire?"