Meet Minori: The Shironuri Fashionista Making Waves on the Streets of Tokyo
Meet Minori, 23, a Japanese fashion sensation who has revolutionised fashion seen on the streets of Harajuku in Tokyo by reinventing a fashion style called "Shironuri", which means "painted in white".
She began going out in Tokyo at the age of 18 with her face painted starkly in white, clothed in layers of floaty garments made up into signature outfits. She has been featured in Vogue and now has an international fan base, partly due to coverage of her outfits by TokyoFashion.com.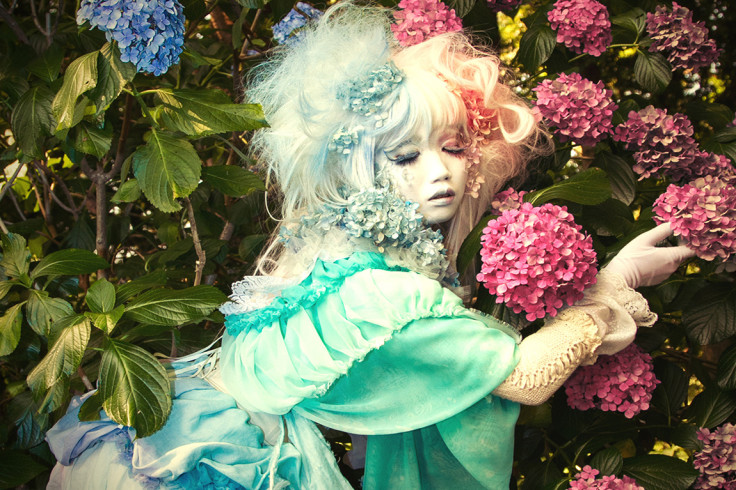 A wide range of Japanese street fashion arose in Japan during the 1960s, when the Japanese began to emulate Western fashion, both contemporary and period in styles. Some of the styles are so extreme and avant-garde that they have remained a sub-set of 21st century Japanese popular culture, such as Shironuri.
Influenced by the Shōwa era (1926-1989), which saw a rise in ultra-nationalism, wearers of Shironuri would wear Gakuran and sailor fuku (common male and female Japanese school uniform styles), or military uniforms, with their faces painted stark white, using white make-up made from rice powder traditionally worn by Geishas. They would also carry Japanese war flags.
However, Minori decided to go in a completely different direction.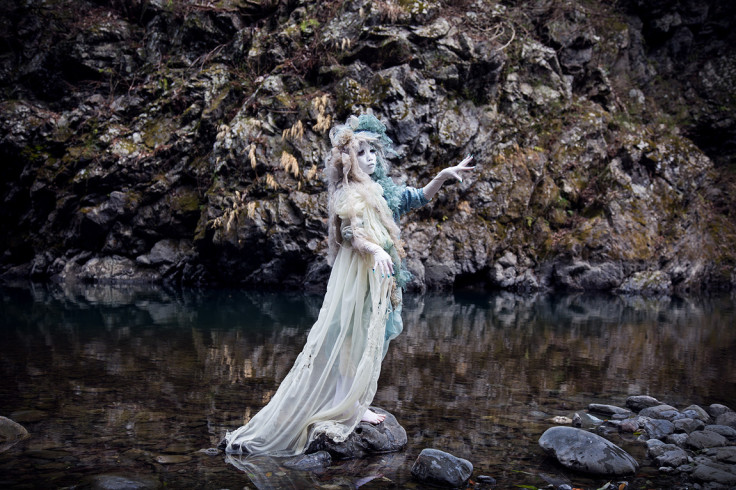 "In the 9th to 11th century Heian period, men from aristocrat families painted their faces to show their status. There is also a theory that due to poor lighting indoors at the time, faces were painted white to bring out their features. Shironuri is a tradition that has been done by both men and women throughout the history of Japan," Minori tells IBTimes UK.
"I grew up in the countryside, so I have been witnessing the beauty of nature since I was small, from the patterns on leaves, the shapes of flowers to the grooves of the tree bark. I thought that if I could combine aspects of nature such with Shironuri it might be good, so I tried it."
She says that a friend suggested that she try the fashion, when Minori complained that some of the more popular Japanese street fashion styles, like Elegant Gothic Lolita (EGL) did not suit her.
"It is not that I dislike my natural face, however I felt that it did not fit perfectly with the sort of clothes I wished to wear," explains Minori.
"Compared to the level of strength in the clothing I wore, I felt my face lacked the necessary impact, like it was not being able to keep up with my clothes. With this feeling, I developed the style more until what it is today."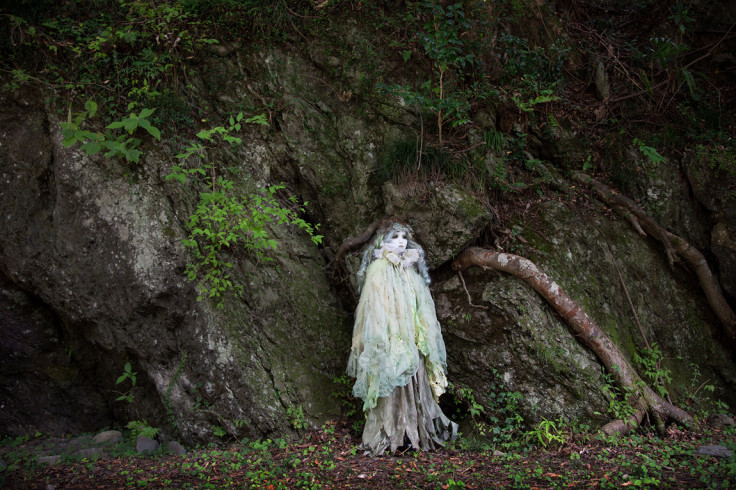 Besides being snapped on the streets of Harajuku by fashion bloggers, Minori has also showed off her work in numerous themed photoshoots, some of which have a morbid appeal, such as this picture (above), which evokes the rather unsavoury suicide forest Aokigahara at the foot of Mount Fuji.
Yet Minori says that her style is not meant to be melancholic or to remind people of ghosts.
"In many cultures, white can signify 'light'. In the Japanese Shintō religion, it is a very significant colour. Holy robes and many things on the alters are all white. To us, white is a holy colour that represents God," she says.
"On the other hand, white can symbolise a state of nothingness, of emptiness and vacancy. Humans are also a part of nature. To remember this, we have to go back, to return there."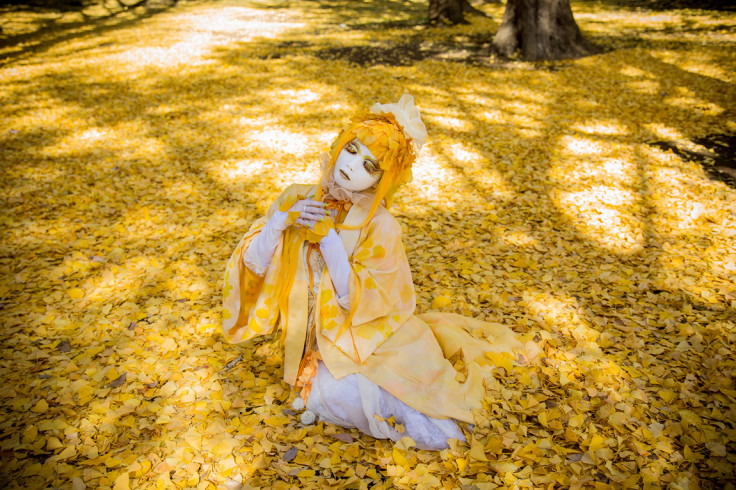 What started out as a fashion style has now become a way of life for Minori, and is slowing progressing into becoming a career.
"Being in Shironuri does not affect my daily activities and I make it a point to be in Shironuri from the moment I leave my house. I go on trains and walk on the streets in it," she says.
"[Although] most Japanese people change into more extravagant or non-conventional clothing closer to the area they are visiting to conform better to society, because the Japanese are very reserved, I do not experience any problems on transport, etc, due to my looks."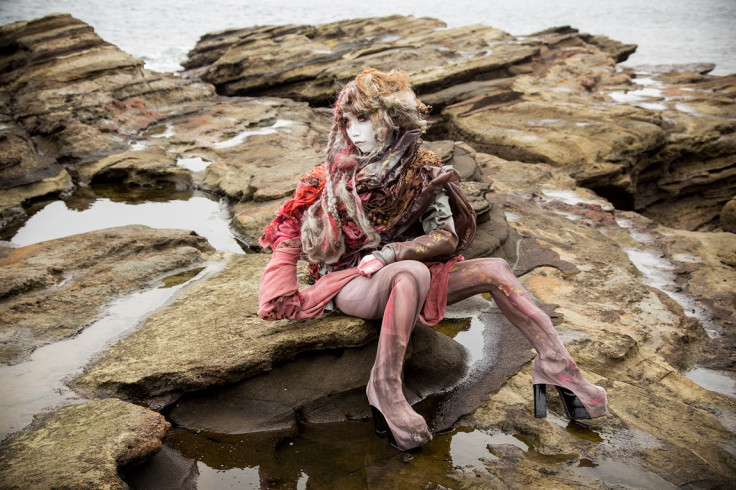 Yet, people are taking notice, and now Minori is represented by Tokyo art gallery Qualia Junction, who are helping her to develop a career out of her work and deal with the numerous requests for appearances sent from overseas.
Minori held her first exhibition in November 2013 in collaboration with photographer Teppei Takizawa, where she exhibited her outfits and drawings, and is now developing a character design brand entitled: "Petite white cabbage butterfly girl".
Her next exhibition, "Koh-jutsu" will be on from 6 - 15 June at the Spiral in Aoyama, Tokyo, focusing on creating new values from Japanese art of the past.
You can follow Minori's fashion and art on her Facebook page.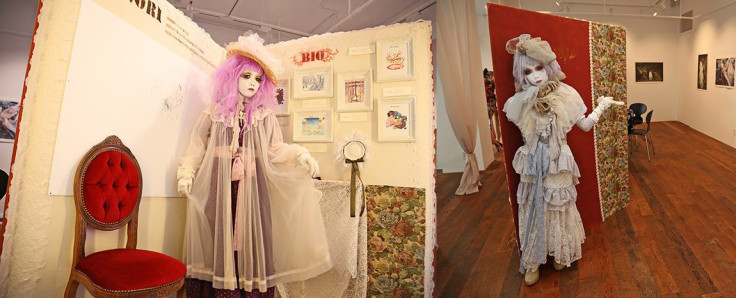 © Copyright IBTimes 2023. All rights reserved.