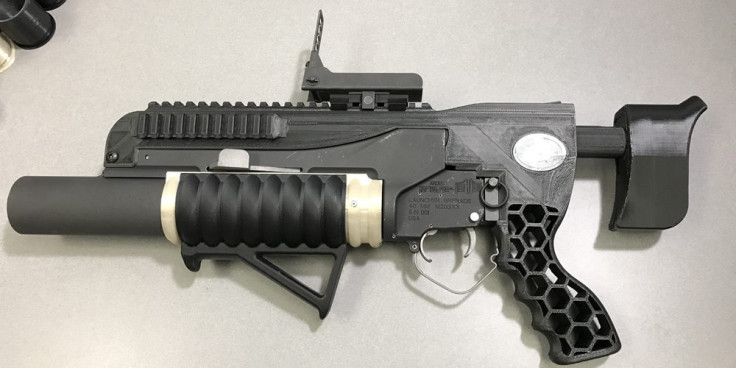 The US Military has a new firearm in its armoury: Meet RAMBO, the 3D printed grenade launcher that could revolutionise the way soldiers are equipped for battle.
RAMBO, or the Rapid Additively Manufactured Ballistics Ordnance to give it its proper name, is a prototype weapon based on the US Army's M203 underslung grenade launcher used with rifles such as the M16 and M4A1 carbine. But RAMBO is unique in that all of its parts, save for the springs and fasteners, have been produced by 3D printing – and that includes the grenades themselves.
The breech-loaded grenade launcher consists of 50 individual parts, the majority of which were developed through the additive manufacturing process. Additive manufacturing is a form of 3D printing whereby layers of material, commonly photopolymer resin, are printed on top of each other to create a 3D object.
Of course for RAMBO, some of the components needed to be made from tougher stuff, so the barrel and receiver were printed from aluminium and the trigger and firing pin from ultra-tough 4340 alloy steel.
During testing, RAMBO successfully fired 15 shots without showing any sign of deterioration. The ammunition itself was also 3D printed, based on the M781 40mm training round. US Army researchers selected this particular round because it doesn't require any explosive propellants, the use of which are have not been proved safe with 3D printed objects.
Earlier in March, a Russian start-up hit headlines after 3D printing a house in just 24 hours. The technology has significant implications for the military as it could allow for weapons to be built and tested in a matter of days, rather than months.
It also promises to dramatically reduce the weight of the equipment soldiers carry onto the battlefield. Army researchers said 3D printing technology signified "a new era of rapidly developed, testable prototypes" that would "improve products and facilitate faster and more efficient transition from the labs to the field".