A Russian 3D printing startup and a property developer have teamed up to erect the first-ever 3D printed house in Russia, and they have succeeded in completing the building in just 24 hours.
Apis Cor and PIK have collaborated to design and 3D print an unusual 38sq m bungalow in the shape of a mechanical rotor in Stupino, a town 99km south of Moscow. The house features a hall, living room, bathroom and kitchen, and it cost a total of $10,134 (£8,288), which is equivalent to $275 per square metre.
The Apis Cor 3D printer is portable measuring 16.4ft x 5ft and weighs 2.5 tonnes. It can be assembled quickly in just 30 minutes and like other construction 3D printers, it prints consecutive layers of concrete that gradually become a building. It was invented by Russian engineer Nikia Chen Yun Tai.
Similar to Chinese inventor Ma Yihe's 3D printer, the Apis Cor is able to print both solid and liquid interior and exterior structures simultaneously. The 3D printer has a maximum printing zone measuring 630sq ft, and the 3D printer's swilling extruder makes it possible to print structures of any height, and also to be creative and print curved walls, as seen in the printed houses.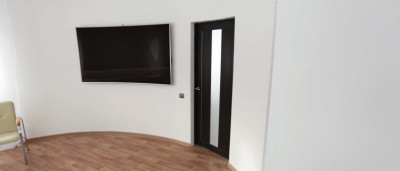 The entire 3D printing process is automated, so very little human intervention is needed – the only problem that the construction team encountered was the fact that the concrete mix used to print the house only works in temperatures of 5°C and above. It is currently colder in Russia, so a protective tent was erected around the construction site to increase the temperature.
To provide adequate insulation for the house, building material manufacturer TechnoNICOL Corporation developed two different types of insulation – a liquid polyurethane and a solid material. The two material will insert gaps in the structure completely to prevent drafts, and the roof is made from TechnoNICOL polymer membranes, welded together using hot air travelling at high speeds.
Other partners collaborating on the 3D printed house project include Samsung, which provided a curved TV and kitchen appliances, and Fabrika Okon, which provided curved double-glazed windows that feature built-in smart climate control.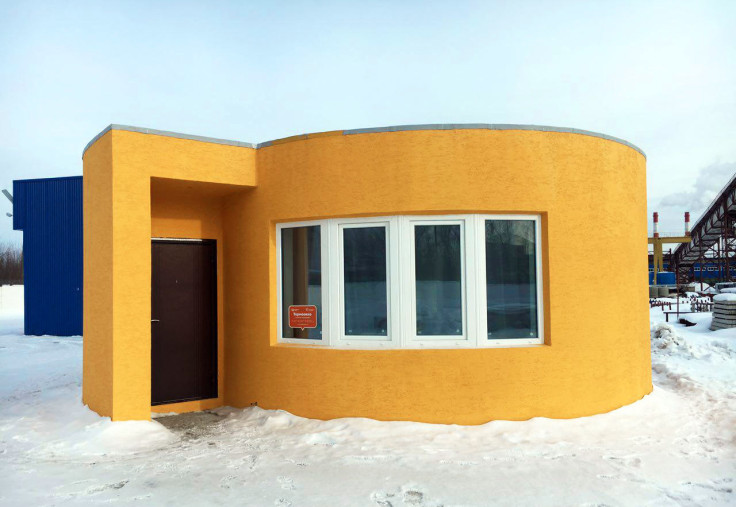 "As the printer prints self-bearing walls and partitions, it allows to save up to 70% on erecting building boxes compared to traditional construction techniques, such as with block method, because each block has to has to be put in place, cut to size and aligned. Also there is the necessity to bring the required equipment and tools to the construction site, replace them after breakage, unload materials, oversee the builders. Often there is a risk of human error, and completion of a standard cottage house on average can take up to two months," explained Apis Cor.
"With the advent of new technology, construction 3D printing is changing the view and approach to the construction of low-rise buildings and provides new opportunities to implement custom architectural solutions."