Family and friends of Meghan Markle have reportedly confirmed that she has been in a relationship wth Prince Harry for six months and believe the relationship is "the real deal".

Markle has been the focus of media interest after her alleged relationship with the royal, was revealed at the weekend.

Harry, 32, met the actress who is best known for her role as Rachel Zane in the US legal drama, Suits, at a charity event in Toronto in May after being introduced by a mutual friend. He reportedly pursued her, sending her countless messages until she finally agreed to meet him.
In June and July she was spotted watching tennis from the royal box at Wimbledon. She is said to have stayed at Kensington Palace during her stay in the British capital and met Prince William and Kate Middleton who apparently approve of the blossoming relationship.
She has also met her boyfriend's cousin, Princess Eugenie – who introduced Harry to his former girlfriend Cressida Bonas, according to the Daily Mail.
After several dates the pair are now said to be "serious" about one another and have spent time together in the Dupont Street area of Toronto, where Markle lives, away from the public glare.
They were said to have attended a Halloween party at Soho House private members club in Toronto on Saturday night.
Appearing to confirm her high-profile royal relationship after the news broke, Markle posted a picture of two bananas 'spooning'. In her first published interview since the telling post she told the Toronto Sun: "My cup runneth over and I'm the luckiest girl in the world".
While Markle's relationship with Prince Harry has caught the public's imagination, she faced criticism from her own step-sister who accused her of abandoning her family after finding fame.
The 51-year-old mother-of-three, Samantha Markle described Meghan as 'narcissistic and selfish' saying: "The royal family would be appalled by what she's done to her own family. The truth would kill her relationship with Prince Harry, he wouldn't want to date her anymore because it puts her in a bad public light," she said.
However, Meghan's brother Thomas has spoken out in defence of the actress, explaining that she is simply living her own life.
"I'm [most] concerned about what my sister [Samantha Markle] has been saying," he told Mail Online. "The one thing that she's saying about Meghan ditching everybody in the family is not true. Meghan didn't turn her back on everybody in the family, and it's not her responsibility to take care of everyone, she's worked very hard to get where she's at."
"I don't think Meghan would turn her back on her family even if something drastic happened. She has got her own life. She is not selfish, she's just living happily across the country.
"She's done quite a bit of humanitarian work. I know she worked for the UN for a while and she has always done a lot of community things," he added. "I don't think the royal family will have a problem with Meghan or her family. The only one they might have a problem with is somebody saying bad things about her."
Asked if he could confirm whether Meghan is in a relationship with Prince Harry, her brother said 'of course, it's all over the internet'.
Meanwhile, friends of the actress have said the relationship is for keeps as the pair are 'head over heels' in love.
"They are the real deal. He definitely pursued her and besieged her with texts until she agreed to a date. He is very full-on but she was going through quite a tough time with her previous boyfriend and she was very flattered. He's head over heels and she feels the same".
The friend added: "The British royal family would be lucky to have her!"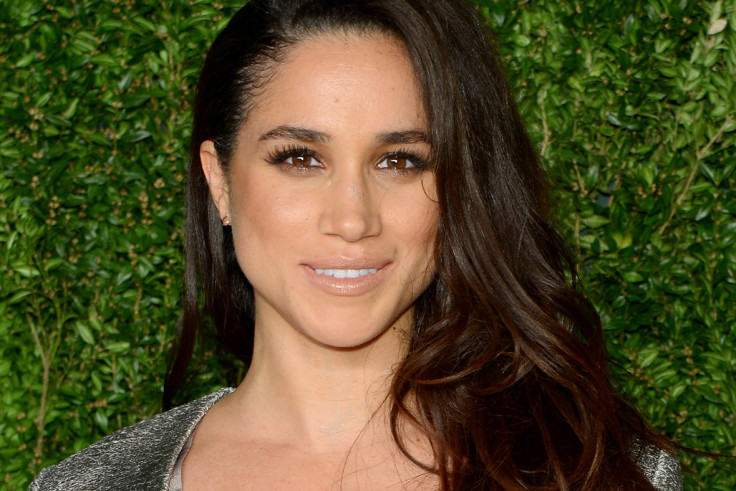 Meanwhile, a source close to the prince, who is fifth-in-line to the throne, told The Express that he is 'besotted' with the star. "He's happier than he's been for many years. He's in a very relaxed period of his life and Meghan has come along at the right time."

Meghan has been spotted in public for the first since reports of their secret relationship emerged.
The 35-year-old was seen beaming as she left home on Thursday afternoon (3 November), dressed casually in a beanie hat and long dark coat.