A much-loved Edinburgh pub has turned heads after it renamed itself to The JK Rowling, in honour of the Harry Potter novelist.
The 19<sup>th century pub, situated near Edinburgh's Old Town, was previously named after Sherlock Holmes creator Arthur Conan Doyle but has been replaced, at least temporarily, by the English-born writer's name and image. The newly drawn pub sign shows an illustration of Rowling as she sits with a book while enjoying a hearty pub meal.
JK Rowling, of course, has a long association with Edinburgh, having spent much of her adult life in the Scottish city, devising and writing Harry Potter while a resident.
Some have speculated that the move was simply a stunt ahead of the 2018 New Year Hogmanay celebrations by pub owners Nicholson's –but the establishment remains dedicated to the children's author for now.
The move can be said to reveal Britain's fascination with unusual pub names. While many more common examples are seen frequently across the country (the White Hart and Red Lion are ever-present), other more atypical names give pubs a nationwide reputation. Here are a few of the more curious examples:
The Black Boy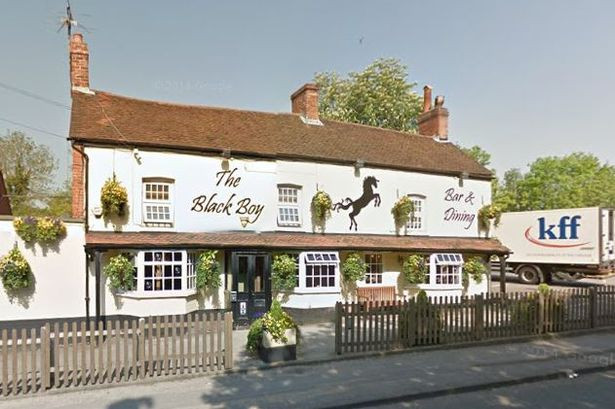 Regulars to this 500-year-old Berkshire pub were outraged when new owners announced plans to change its name to the more politically correct Shinfield Arms. Barons Pub Company said it wanted the change as the name was "causing concern", but reversed its decision after a public outcry.
The Bucket of Blood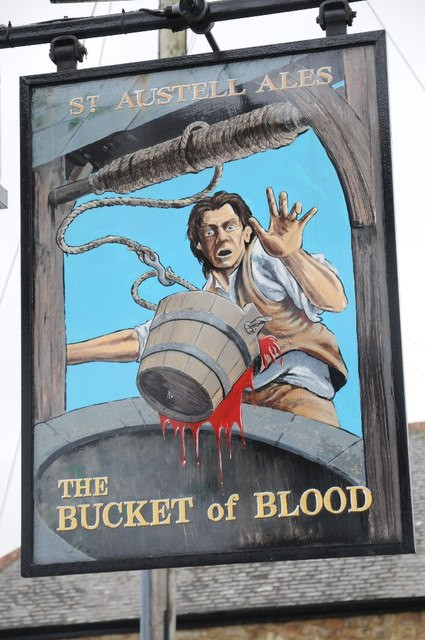 This name for this Cornish public house has an equally macabre back story. According to local lore, the inn's owner found the bodies of two smugglers stuffed down the well after he attempted to retrieve some water, and came up with a pail of human blood instead.
The Hung Drawn And Quartered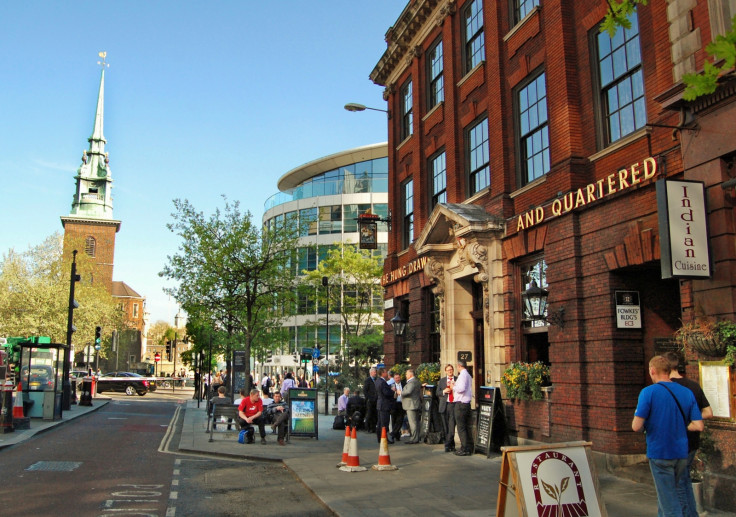 With a name like this you won't be entirely surprised to hear it is located across from the Tower of London – the site of some of England's most notorious executions, including King Henry VIII's wife Catherine Howard and court minister Thomas Cromwell.
The Job Centre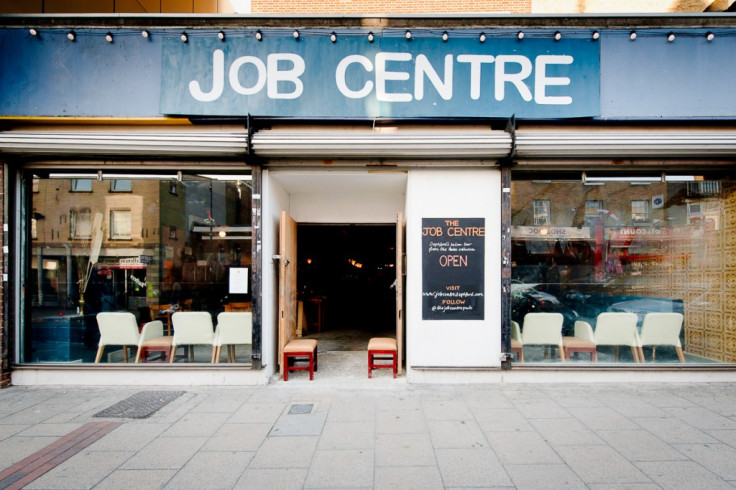 This south London pub was scorned by liberal commentators for trivialising and demeaning the unemployed. The pub itself was in fact a fully-functioning job centre before its closure in 2009 and still retains a vacancies board for job seekers.