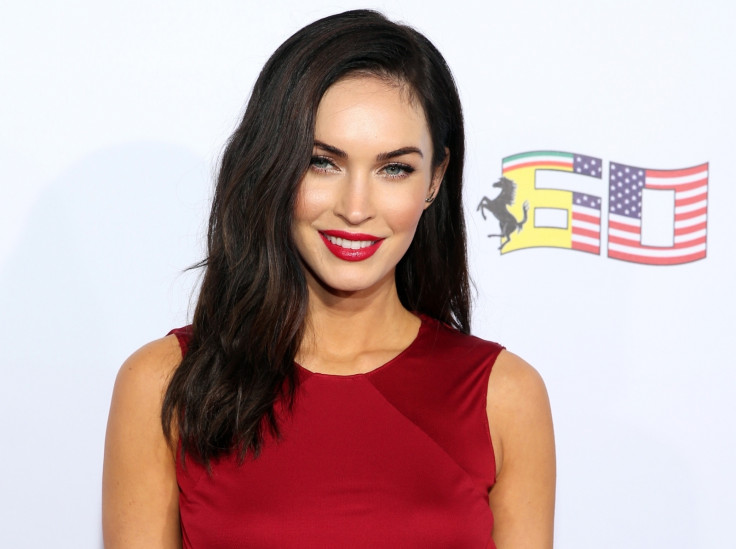 Megan Fox has made some hard-hitting revelations about the work culture in Hollywood post the sexual abuse scandals that have shocked the world. The actress graced the cover page of Hong Kong-based magazine Prestige and opened up about the "dark side" of working as a performing artist in American show business.
The 31-year-old looked stunning in a black Bottega Veneta full-sleeve jumpsuit and Christian Louboutin high heel boots. She accessorised her chic look with a scarlet fur shawl and a Calvin Klein necklace.
While narrating her journey in Hollywood, Fox revealed that in her experience actresses were "stronger and tougher than actors".
Speaking of the work culture in Hollywood, the actress said it was "patriarchal and misogynistic" and claimed there was "no morality or integrity," as everything was about money.
"There are some very dark, negative things that go on on-set, between actors or between actors and directors — specifically to actresses — that we have to go through. There's no morality or integrity within the studio system. It's completely about greed," she told the publication.
Fox rued the lack of humanity in Hollywood and noted that its money-oriented and "misogynistic" work culture "creates a lot of emotional trauma."
"People have to go through this crap over and over again because your humanity isn't even recognised. You're an object, a means to an end," she added.
Known as the largest movie industry in the world, Hollywood rakes in millions of dollars at the box office through its high-budget movie franchises. Fox believes that this is the reason they don't allow actors to halt filming even if they are hurt.
"I've been injured a million times on set — but I never closed down a set. I've been hurt a million times but it was never bad enough to be hospitalised," Megan said. "You can't shut down a movie set — it's $2 million a day halted — even though insurance covers it. We usually fight through the injuries. As long as your face looks OK, they don't care and they want you to keep shooting anyway."
The Harvey Weinstein and Kevin Spacey sexual misconduct scandals have opened up a Pandora's box of allegations that have revealed how pervasive sexism and misogyny is in the American entertainment industry.