While royal fans are enjoying the news of the upcoming wedding between Prince Harry and Meghan Markle, two 'psychic' twins have now reportedly claimed that they have been contacted by the ghost of Princess Diana who wants to give a warning to Markle before her wedding to Harry.
Diana apparently wanted to give some "guidance" to her youngest son, claimed the twins, Terry and Linda Jamison. They told the Daily Star, "Harry may struggle with monogamy."
The twins, who claim to have foreseen the 9/11 terror attacks, say their bodies are possessed by ghosts who take control of their hands and write eerie messages. The spirit of Diana apparently told the twins, "He [Harry] is also very sensitive and a bit of a rebel. But you two are a joy to see, and many will embrace you and love you."
The twins claimed that Diana feared Harry might follow in his father's footsteps and cheat on his new wife.
They also claimed that Diana was worried that the Suits actress might be overwhelmed by the media attention.
This comes after Kensington Palace confirmed on Twitter that Harry and Meghan will get married on 19 May 2018. Alongside a photo of the loved-up couple, the tweet reads, "His Royal Highness Prince Henry of Wales and Ms Meghan Markle will marry on 19th May 2018. Today's announcement follows earlier confirmation of the month of the wedding and its location at St George's Chapel, Windsor Castle."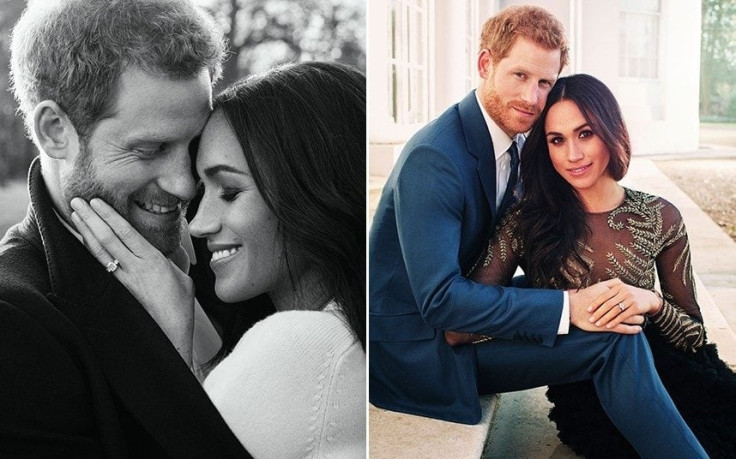 The couple, who announced their engagement news on 27 November, couldn't stop gushing over each other in an interview with the BBC talk show.
Talking about their whirlwind romance, Harry revealed, "I fell in love with Meghan so incredibly quickly. All the stars were aligned – everything was just perfect. This beautiful woman just sort of tripped and fell into my life. I fell into her life."
The American actress also revealed that the 33-year-old Royal proposed to her at the couple's Nottingham Cottage at Kensington Palace, while they were roasting a chicken. She said, "It was so sweet and natural and very romantic. He got down on one knee. As a matter of fact, I could barely let him finish proposing. I said, 'Can I say yes now?'"
Harry chimed in adding, "There were hugs and I had the ring in my finger. I was like, 'Can I give you the ring?' She goes, 'Oh, yes! The ring!'"