Meghan Markle counts on an "inner facial" to maintain her youthful glow, according to a new report.
The 36-year-old Suits actress, who will wed Britain's Prince Harry at St George's Chapel in Windsor castle in May 2018, was recently spotted with a bag from Sarah Chapman's beauty clinic in Chelsea. Chapman is one of the UK's most coveted facialists.
Markle has also admitted being a regular customer of Kate Somerville, previously telling Beauty Banter: "I've been going to Kate's clinic in LA for facials for years".
Skincare fanatic Markle has also enlisted the help of Nichola Joss, the London-based aesthetician who counts Kate Moss and Jennifer Lopez among her clients.
Get The Gloss reveals that Markle is a regular customer of Joss, who is loved by the A-list for her bizarre "inner facial" that costs an eye-watering £250 and involves massaging the inside of clients' mouths.
And after Markle's effortlessly stunning appearance on the day of her engagement announcement with Harry on Monday (27 November), women around the world are wanting to know her age-defying beauty secrets.
Speaking to Birchbox, Markle revealed: "I do facial exercises taught to me by one of my favourite aestheticians, Nicola Joss, who basically has you sculpt your face from the inside out. I swear it works, as silly as you may feel.
"On the days I do it, my cheekbones and jawline are way more sculpted. There's a reason she is in high demand around awards season when every actress wants to look A-plus."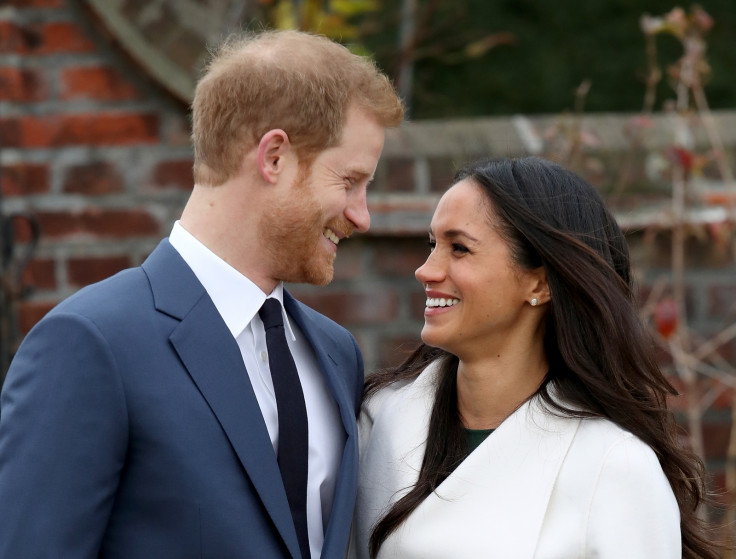 The Bespoke Sculpting Inner Facial costs £250, with Joss's website claiming the massage addresses "sagging muscles through deep lymphatic massage and contouring techniques".
The treatment also promises to promote youthfulness and "involves massage from inside the mouth to de stress the muscle tissue and improve the tone and firmness of the facial muscles to add youth and vitality."
Markle got her skin obsessive tendencies from her yoga teacher and social worker mother Doria Ragland, who insisted her daughter had professional facials from the age of 13.
Keeping up regular facials into adulthood, Markle reflected: "It seemed so silly at the time. We would drive home with my mom saying: 'You must always take care of your skin.'
"To feel confident in my skin requires a bit of maintenance, from drinking lots of water, to always applying sunblock, and getting a facial as often as possible," she added.
On further beauty tips, Markle has said in the past: "Drink lots of water, as we all know. But I also learned to add the smallest touch of shimmer to the inner corner of the eye after they're lined. I use Chanel Cassis Eyeliner on my upper lash line and water line, and the touch of shimmer powder adds a brightness and sparkle. Even if I have no makeup on, I am likely to apply concealer and a bit of shimmer in the corners of my eye."