Meghan Markle hasn't exactly been coy since embarking on a high-profile romance with Prince Harry, penning an essay on women's periods for Time magazine and featuring in Vanity Fair's global leaders photoshoot among other breakthroughs.
But now, the 35-year-old actress and humanitarian has given an interview about her lifestyle and personal preferences to Good Housekeeping.
The 'world's most Googled-actress' made the claim that she loves cruelty-free vegan leather trousers, but that nothing beats a good roasted chicken.
On fashion staples in her wardrobe, she said: "Personally, I love cropped pants in vegan leather, a great fitted blazer and a button-down [shirt]."
However, when giving tips on how to best to impress someone in the kitchen, she said: "There is honestly nothing as delicious, or as impressive, in my opinion, as a perfectly roasted chicken. It's a game-changer. I bring that to dinner parties and make a lot of friends."
Markle – who has dated Harry for approximately ten months – also discussed how she likes to inject a bit of personality into her on-screen outfits for her character Rachel Zane in Suits.
And the self-proclaimed foodie would no doubt be intolerant of Harry's famed love for KFC, revealing what she usually stocks in her fridge.
On five foods that can always be found in her house at all times, she said: "Hummus, carrots – because I love them and so does my dog, Bogart, strangely – a green juice, almond milk, for sure, and a chia seed pudding I make every single week. So easy, so good. I really love to cook."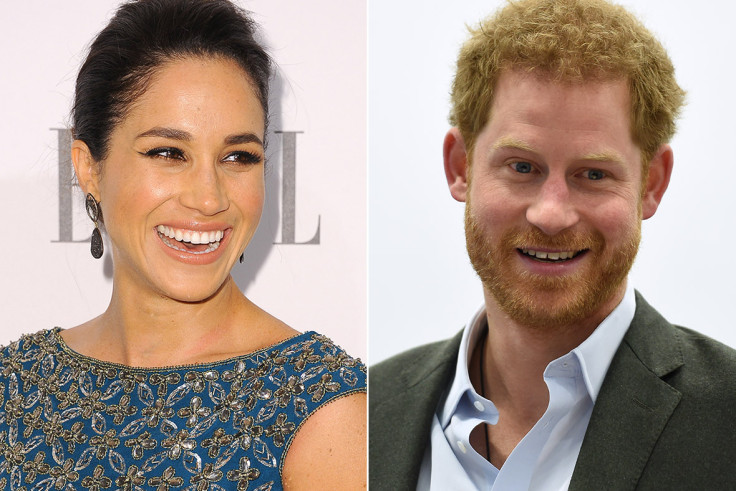 Markle also gave her insights on office clothing, believing that there are no set rules these days. She continued: "My wardrobe for my part in Suits isn't like Working Girl – dressing for work doesn't have to be so on-the-nose these days.
"The key is to have your own point of view attached to it. Personally, I love cropped pants in vegan leather, a great fitted blazer and a button-down [shirt]."
Vegan leather is also known as faux or synthetic leather and is a favourite of British fashion designer Stella McCartney, who never uses the real thing when it comes to her leather-like creations including bags and shoes.
The TV star appeared to have ruffled up some feathers with her contradictory remarks about wearing vegan leather yet eating chicken, with one person stating on Twitter: "Eating chicken contradicts the intent behind wearing vegan leather. One can live off of fruit, veggies and grains without killing animals," adding: "How can you wear vegan leather trousers then serve up roast chicken?! It makes no sense!"
Another put: "A love of roast chicken & vegan leather trousers surely credentials of a future princess".
Markle – who was previously married to Trever Engelson from 2011-2013 – has been under scrutiny from the press about her past and family life as it is rumoured that Harry will get down on one knee in 2018.
Proving she is every bit the potential royal, Markle has focused on humanitarianism in recent years, being appointed a Global Ambassador for World Vision Canada as well as working with the United Nations Entity for Gender Equality and the Empowerment of Women. She was also a United Nation's Women's advocate for political participation and leadership.
But it hasn't been all royal dalliances and red carpets for Markle, as she divulged what she used to do to make ends meet before she became famous.
She said: "I used to be a calligrapher for weddings and events – that was my side job while I was auditioning.
"I think handwritten notes are a lost art form. When I booked my first [TV] pilot, my dad wrote me a letter that I still have. The idea of someone taking the time to put pen to paper is really special."
It appears the actress is trying to carve out a more serious image for herself since dating Harry, even shutting down her lifestyle website The Tig to focus on her charity work.
The interview was accompanied with a series of pictures of Markle in stylish clothing such as a sheer white laser-cut dress, cropped white trousers and a nautical style dress and trainers. She is also seen lounging on a yacht in one snap in an outfit fit for a future princess.
The full interview with Meghan Markle features in the June issue of Good Housekeeping, on sale 3 May.