Meghan Markle had made her second official royal engagement today (9 January) ahead of her wedding to Prince Harry on 19 May.
The couple, who announced their engagement on 27 November, visited Reprezent Radio in POP Brixton.
LA-born Markle, 36, opted for a smart casual look in a light beige coat by Smythe which retailed at £593 before it sold out, and has been seen on her before.
She completed the look with a matching scarf her hair worn away from her face in a messy bun. Her make-up was natural and flawless as ever as she shot onlookers her kilowatt Hollywood smile.
The future royal accessorised with fashion-forward jewellery of minimal silver rings on both fingers, including her thumbs, along with some matching silver earrings.
Harry, 33, looked equally effortless in a blazer, jumper and shirt combo in neutral colours, following his fiancée's suit.
Kensington Palace explained the reason for their visit this morning, tweeting: "Prince Harry and Ms. Meghan Markle will this afternoon visit @ReprezentRadio in POP Brixton, to see their work supporting young people through creative training in radio and broadcasting.
"The Reprezent training programme was established in 2008 in response to an alarming rise in knife crime, to help young people develop and socialise through radio."
They claimed that the programme has helped thousands of children, continuing: "Training hundreds of young people every year to develop useful skills and help progress to further education and employment opportunities, over 4,000 young people have been through the Reprezent programme."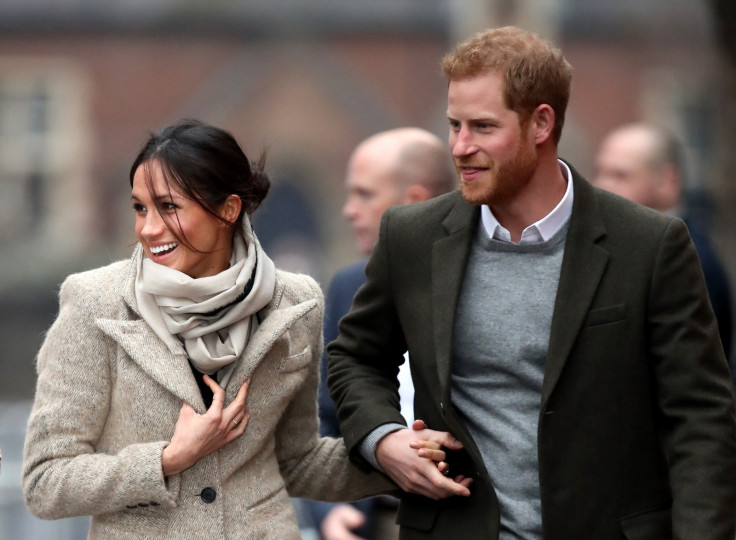 Markle later took her coat off to reveal an ultra-chic all-black outfit of wide-leg black trousers worn with a boxy black top as the couple met with presenter Glory as she recorded her show for the station, which helped made grime star Stormzy famous.
Royal watchers are storming social media with their reactions to the engagement, with one person tweeting in response: "What a treat to see this. Prince Harry is definitely following in his mother's footsteps - in more ways than one. A Prince of all people. He is certainly bringing the Royal Family into the 21st Century-about time."
While someone else said: "It is so sweet to see Prince Harry and Ms Markle, life is worth very moment. It makes me feel so happy and fresh. Thank you."
A third added: "Super couple . Love the smiles".
The couple then met and chatted to young people on the Reprezent programme about their experiences and the skills they have picked up on their journey.
Despite hundreds of well-wishers gathered in the south London neighbourhood to get a glimpse of the glamorous couple, some locals are less than impressed with the visit.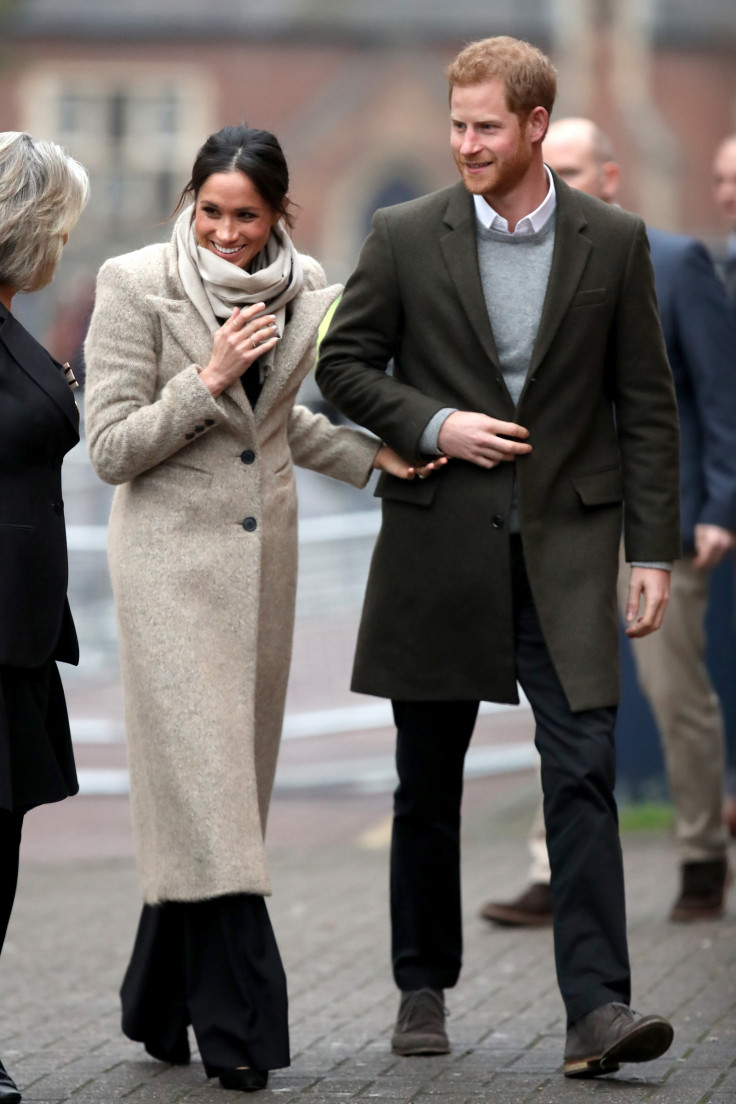 Some believe that the monarchy does not care about the south London neighbourhood which is synonymous with the city's Afro-Caribbean community.
Others also questioned if Kensington Palace had chosen Brixton because of Markle's biracial identity.
Mike Eweje, who works at Budget Carpets in one of Brixton's railway arches, told NBC News: "It's a stunt for the royal family."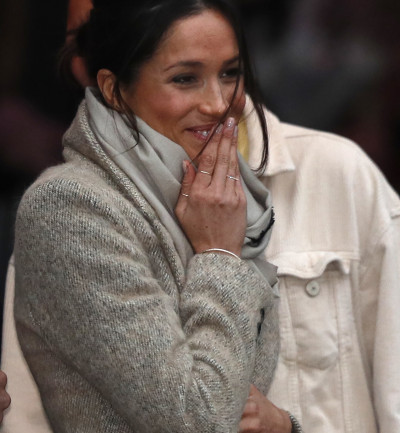 Referring to Prince William and Kate Middleton, he asked: "Did Will come here with his missus?" before adding, "I don't think so. It's like, 'Look at us, we've got a black person with us now.'"
He then said: "People don't care about the royal wedding because they don't care about people around here."
Reprezent, founded in 2008, began as a month-long broadcast focusing on raising awareness around gun and knife crime. It has since grown into an official FM station with an emphasis on new music and rising artists.
Founder Shane Carey said: "Over half of our playlist is unsigned. And we have over 2,000 new artists profiled a year on the station."