She rose to fame starring in US paralegal drama Suits, but Meghan Markle is known for more than playing the softly spoken Rachel Zane these days.
The star, who turns 36 today (4 August), has had a whirlwind year thanks to her romance with Prince Harry, which was revealed in November 2016. She has since become the most Googled actress around, a fashion icon and the envy of women across the world for snagging the most eligible bachelor on the market.
Markle's life changed forever when Harry, 32, released a statement via Kensington Palace warning the media to back off from harassing her. The royal called Markle his "girlfriend" and claimed that he was "disappointed that he has not been able to protect her." Swoon.
It read: "But the past week has seen a line crossed. His girlfriend, Meghan Markle, has been subject to a wave of abuse and harassment. Some of this has been very public – the smear on the front page of a national newspaper; the racial undertones of comment pieces; and the outright sexism and racism of social media trolls and web article comments." You tell 'em, Hazza.
Having begun her career as a freelance calligrapher in between acting auditions, graduating on to small roles in CSI: NY and 90210, Markle probably never dreamed of joining the British Royal Family one day.
So how did they meet?
Rumour has it that the couple's mutual friend, New York fashion designer Misha Nonoo, introduced the couple in July 2016. She is the wife of Old Etonian Alexander Gilkes – who went to school with the princes.
But it has also been reported that Markle met Harry in Toronto in May 2016 during his promotional visit for the Invictus Games. She was soon spotted taking her seat in the royal box at Wimbledon. Whichever story is true, they've been seeing each other for approximately a year.
Harry – who has been linked to a string of blondes in his past including Cressida Bonas and Chelsy Davy – was drawn to Markle for more than just her gorgeous looks. The actress balances a role in a popular legal drama and her personal interests in humanitarianism – and her values undoubtedly attracted Harry to her from the beginning.
She has focused even more on her humanitarian work in the past year and is an ambassador for World Vision Canada, as well as an advocate for United Nations Women. Using her new wider fame to do good, Markle penned an essay for Time magazine titled Periods Affect Potential, which concentrated on young women's education or lack of it in India due to their gender.
And it doesn't stop there with her amazingness. Markle – who was dubbed a "social climber" by her half-sister Samantha Grant – has also shown a keen interest in fashion.
Renowned for her high-end workwear on Suits with pencil skirts, blouses and stilettos, she had her own fall capsule collection for Reitmans last year and has graced the front row of a number of shows at New York Fashion Week including Tory Burch, Wes Gordon, Marchesa and Herve Leger, among others.
What's in store for Meghan Markle's future?
As it stands, Markle is separating herself from the celebrity sphere, not attending parties and avoiding social media like the plague as she shows Harry she is ready to conform to royal life.
After spending a number of days at Harry's flat in Kensington Palace over the past year, attending high profile events with him including polo matches and Pippa Middleton's wedding reception, it is highly possible that she will throw the towel in on Suits and concentrate on her future with Harry.
Royal experts predict an engagement between the pair for 2018 as Harry is said to be "madly in love" with the divorced actress, who was married to director Trevor Engelson from 2011 to 2013.
Would Princess Diana have approved of Meghan Markle?
Though Markle encapsulates the perfect woman and possesses both beauty and brains, a close confidante of Princess Diana commented on what the late royal would have thought about Harry's new girlfriend.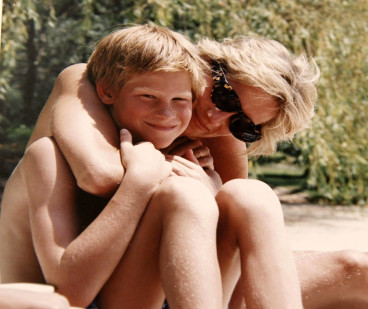 Psychic 'healer' Simone Simmons – who was a friend and therapist of Diana's for five years – believes she speaks to the late Princess of Wales from beyond the grave and that Markle is not ideal for her youngest son.
The 57-year-old psychic and author of Diana: The Secret Years said: "It was a while ago when she did say who the right person was and Harry would know when it happened. Harry's had other girlfriends in the past, but the one testing point would be whoever it was would be able to hold him up and keep him afloat.
"She thought one of them was a very good match but obviously it didn't work. Maybe because she couldn't take the pressure in the end."
Markle is thought to be celebrating her 36<sup>th birthday with Harry in London this weekend.