When asked about her Prince Harry romance on Love Island, Camilla Thurlow famously said: "A lady never tells." But it is thought that Meghan Markle doesn't truly trust that claim now that the reality star is in the real world.
Harry and Meghan's year-long romance has been smooth-sailing thus far, with the 35-year-old Suits actress going under the radar and staying at Kensington Palace on numerous occasions. She's accompanied the prince to big events such as his pal Tom Inskip's wedding in Jamaica and even attended Pippa Middleton's wedding reception earlier this year after much speculation.
But now sources are claiming that there are a few cracks emerging in what seemed like a rock solid royal romance.
Look reports that the couple – who are predicted to get engaged in 2018 by royal watchers – could be pushed to breaking point with Harry's ex-fling out of the ITV2 dating show.
The insider told the publication: "This is the first time Meghan's really had to contend with anything to do with Harry's past in terms of the girls he's dated, so a few insecurity issues have raised their head."
Meghan is threatened that Camilla, who is currently dating fellow Love Islander and Calvin Klein model Jamie Jewitt, could expose Harry's secrets.
Camilla was first linked to Harry in 2014 after his split from model and actress Cressida Bonas. They were rumoured to have enjoyed a fling and were seen getting cosy at Tonteria nightclub in London's Sloane Square.
But despite Camilla remaining coy about the Harry situation, it has triggered insecurities in humanitarian and women's rights advocate Meghan.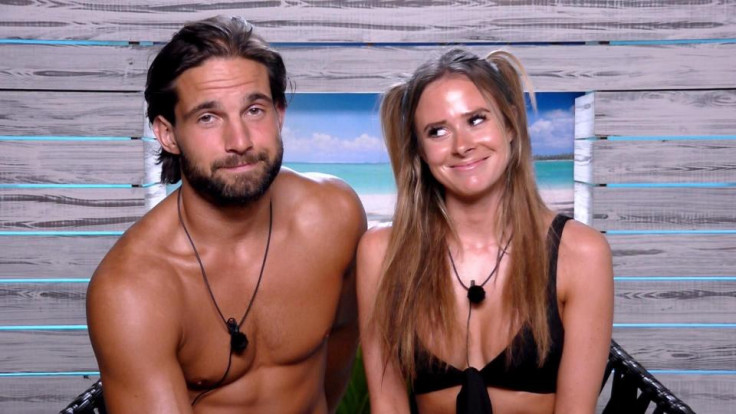 The source added: "Meghan's a really confident and successful girl, but she's only human and when Harry's ex is being talked about everywhere she finds it massively uncomfortable.
"Harry keeps reassuring her, but it's obviously hard for them both. They've tried to keep things going at a steady pace, quietly, but Camilla will be in demand and no matter how discreet she is about her past with Harry it's inevitably going to keep raising its head every time she makes a public appearance or gives an interview."
And perhaps Meghan is the biggest Love Island non-fan there is, seeing as the show's host Caroline Flack also admitted to having a romance with Harry after a night out in 2009.
Before her infamous relationship with Harry Styles, Flack began dating the prince after the pair were introduced via a mutual friend. The pair were forced to call off their relationship after "the story got out" and Caroline called herself the prince's "bit of rough" in her autobiography Storm in a C Cup.
Just hours after leaving the Love Island villa, Camilla hinted that she was glad her Prince Harry romance was over to The Sun.
She said: "I didn't want my past relationships in the spotlight to upset having a future with someone. I am very happy with Jamie right now. It is nice that something that has happened in the past is in the past – I've had an opportunity to show people the person I am."