Former "Suits" star Meghan Markle has been long gone from the series. However, she continues to be a big part of the "Suits" family and her co-stars have definitely not left her out of the celebration of the final season of the series.
On Monday, fans of Meghan Markle, the Duchess of Sussex were treated with tons of unseen photographs of the star, courtesy the leading man of the series Patrick J. Adams. The actor who played the role of Rachel Zane's (Meghan) husband Michael Ross took to Instagram to share behind-the-scenes pictures from the sets of the show.
Adams shared the pictures via his official social media account to commemorate the end of the series, just a few days ahead of the "Suits" finale. Sharing a series of candid photographs of the 38-year-old royal and other cast members, he gave his fans a rare glimpse of life on the sets of the USA Network's longest-running show.
The mother-of-one, an original cast member, starred in Season 1-7 of the show. Right before her engagement with Prince Harry in 2017, the former actress exited the show.
Meanwhile, Adams photos mark the end of the series after nine seasons. "Suits" is scheduled to air its final episode on Wednesday.
"This week the last episode of Suits will air and the nearly 10-year journey we've all been on together will finally be over. So it seems right to post some photos the next couple of days from the early days," Adams wrote on his post.
"So it seems right to post some photos the next couple of days from the early days. This photo was from the first fitting I ever had for Mike Ross."
Among several behind-the-scenes pictures shared by the actor, the duchess can be seen lounging and relaxing between the takes. Adams left the series in 2017. However, he did make a return to film an episode for the final season of "Suits." Even though fans were hoping for the return of Rachel Zane, but they were disappointed.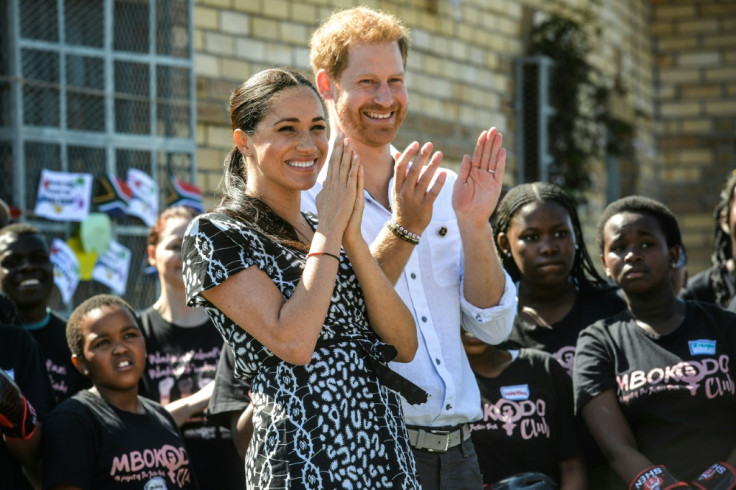 Elsewhere, Prince Harry's wife is busy with her royal duties. She and her husband have just started their first-ever royal tour as a family-of-three to South Africa. The couple will be engaging in more than 86 public events in four different countries in the next 10 days and work for the benefit of the people.