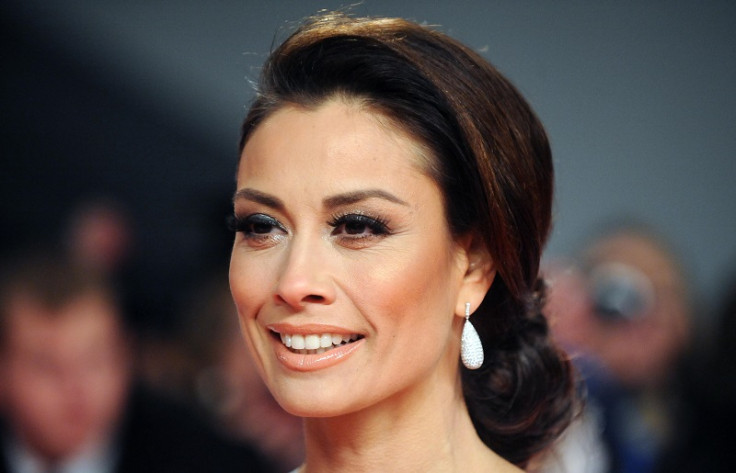 TV presenter Melanie Sykes defied age by stripping completely naked for a racy photoshoot for the latest edition of Women's Health magazine.
The model who turned 47 on 7 August, showed off her well-toned body in a rooftop shoot as she sits on a brick wall with her bare behind. She covered her modesty with a tragically placed arm and a leg for the racy shoot.
Sykes posted the image on Instagram and captioned it saying, "Good Morning peeps. A huge thank you for all your birthday messages yesterday you are lovely. Get the naked issue of @womenshealthuk out today. I'm in there talking body image and age ."
Sharing a message about positive body image, the mother of two continued, "I absolutely love this magazine and am honoured to be in it #birthdaysuit #birthdaygirl #47years this is me at my leanest but as everyone knows in the fitness world your body is forever changing based on what you're eating and what kind of training you're doing. "
"The message really is for me if you keep moving and eating well-ish you can keep yourself in decent nick for longer than you think #naked" she concluded her Instagram post.
The TV presenter also spoke to the Women Health's magazine about her body and revealed she is much happier with her body now compared to her twenties. She told the magazine's naked issue, "I'm in my forties and my body has more definition now than it did in my twenties."
The former I'm A Celebrity... Get Me Out Of Here! contestant, also shared her daily fitness regime. She said, "I work out an average of four times a week – a mixture of weight training, high-intensity boot camp classes, tennis, barre classes and reformer pilates."
Other beauties featured posing nude in the magazine are Madeleine Shaw and AJ Odudu, with Modern Family's Sofia Vergara as the cover girl.