Paris Jackson poses topless on a tree in the woods for a sexy photo
'I'm not symmetrical, I'm not a size zero,' Jackson said in an interview recently.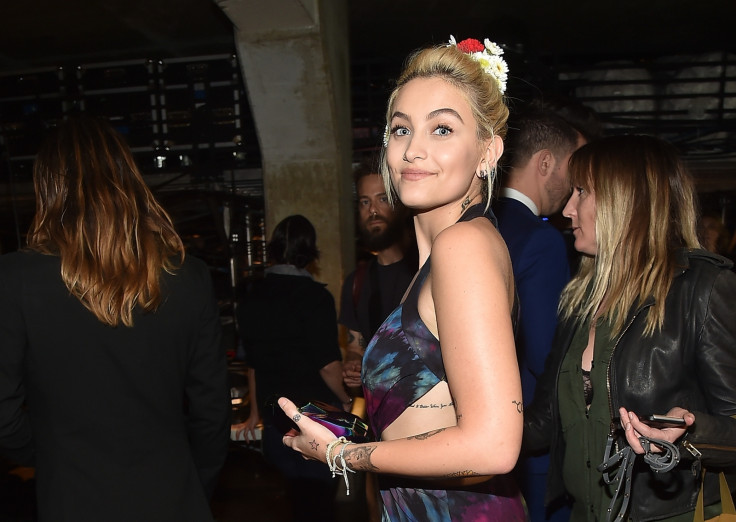 Paris Jackson is not new to posing topless on social media, but this time she took it a step further by sharing one such picture of herself lounging on the branch of a tree in the middle of the woods.
In the photo, the 19-year-old is seen wearing comfy lounge pants and enjoying the scenic backdrop. She covered the chest portion of the image with a blue butterfly sticker. The post's comment section was turned off by the actress, but the image has already garnered 63,855 likes.
This post comes a day after Michael Jackson's daughter graced the cover of i-D magazine's fall issue and spoke about body positivity.
She told the magazine, "I'm not symmetrical, I'm not a size zero, I eat hella burgers and endless amounts of pizza. I can't fit into a runway sample size of designer clothes, I have scars and stretch marks and acne and I have cellulite."
She continued, "I'm human. Not a dress-up doll. The idea that we all have to fit one idea of beauty is outrageous and ridiculous because 'perfection' is just an opinion."
The model earlier showed her love for nakedness back on World Naked Gardening Day by posing fully naked for Instagram in her garden.
Sharing her views on going naked, she wrote back in May, "I'll say it again for those questioning what I stand for and how I express myself. Nudity started as a movement for 'going back to nature', 'expressing freedom', 'being healthier' and was even called a philosophy. Being naked is part of what makes us human."
"Not only is your body a temple and should be worshipped as so, but also part of feminism is being able to express yourself in your own way, whether it's being conservative and wearing lots of clothes or showing yourself," she wrote.
Other than her Instagram appearance, Jackson will return to season 2 of Fox's series Star in a multi-episode arc, which is set to premiere on 27 September.
© Copyright IBTimes 2023. All rights reserved.