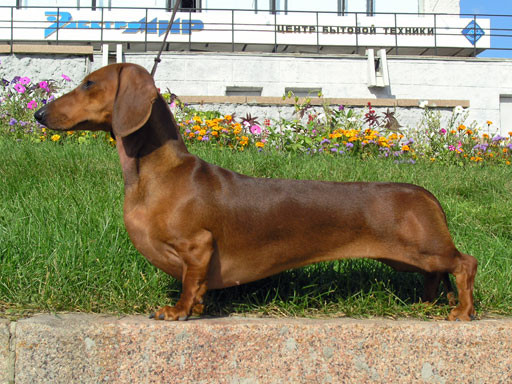 Sausage dog owners were out in force for the Australian city's organised race of their short-legged companions.
In its second year, the Running of the Wiener competition aims to raise money for Dachshund Rescue Australia as part of the city's Oktoberfest celebrations.
Crowds gathered at the city's Southbank Boulevard to watch their vertically challenged furry friends compete in a 15m long race course.
Speaking to Australian news programme, Channel 9 News, event Marshall Scott Highfield said of the Dachshunds: "They're born to run… They're just like Greyhounds but smaller.
"I think it could become bigger than the Melbourne Cup," he added.
The dogs, many of whom were adorned in fantastical outfits, captured the imagination of social media users and spectators alike.
Turning out dressed as airline pilots, lifeguards and even tanks, the dogs delighted spectators at the bizarre event.
Best dressed were Ruby and Lola who came dressed as inmates alongside owner, 10-year-old Olivia Cohen.
Though they might not look particularly scary, research carried out in 2008 found dachshunds to be the most aggressive out of a list of 33 breeds of dogs above pit bulls and rottweilers.
According to the research, one in five dogs belonging to the quirky breed, originally bred to hunt badgers from their setts, had bitten or tried to bite strangers.
Despite their aggressive streak, members of the much-adored breed took the festivities in Melbourne in their stride, it seemed, and at other events all over the world.
In Wales, last year dachshund enthusiasts came from across the UK to join in the inaugural Porthcawl Sausage Dog Walk on Coney Beach.
More than 500 dogs joined the walk organised by 45-year-old Charlotte Baldwin in what she estimated could well have been Wales' largest ever Dachshund gathering.
But it wasn't enough for Charlotte, who said earlier this year she hopes to be joined by 800 canine friends for the 2016 event.