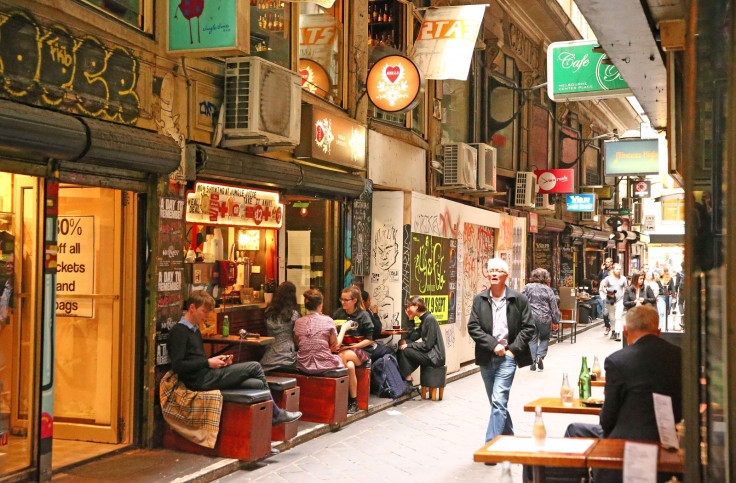 Australia's Melbourne has been ranked as the most liveable city in the world for the sixth consecutive year by the Global Liveability Ranking 2016 report on Thursday (18 August). The Economist Intelligence Unit (EIU) that surveyed 140 major cities around the world ranked them on the basis of healthcare, education, stability, culture, environment and infrastructure.
Victoria's coastal capital was followed by Austria's Vienna in second place, while Canada's Vancouver and Toronto have been ranked third and fourth respectively. The fifth place was shared by Australia's Adelaide and Canada's Calgary.
Celebrating the ranking by EIU, Melbourne Lord Mayor, Robert Doyle, said, "To retain the title of world's most liveable city for six consecutive years is a fantastic accolade for Melbourne, and something we should all be proud of. We do not take this title for granted and are constantly planning and implementing policies that will continue to improve our quality of life."
Competition among the top four cities was stiff with only a marginal difference in points separating them. Melbourne scored 97.5 out of 100, while Vienna got 97.4. Vancouver was awarded 97.3 and Toronto received 97.2.
The survey also shows that liveability has declined in 29 of the 140 cities over the last 12 months because of the fear of terrorism.
The cities that fared badly in the survey and came at the bottom of the list are Syria's capital Damascus, followed by Libya's Tripoli, Nigeria's Lagos, Bangladesh's capital Dhaka and Port Moresby of Papua New Guinea.